Strict
NDA Terms
Agile
Development Process
High Google PageSpeed
Insights & GTMetrix score
100% Money
Back Guarantee
Next Level WooCommerce Development Services For Your Modern Ecommerce Website
From designing, development to payment processing, our team has a great understanding of WooCommerce plugins and extensions, thus we provide you with a maximum spectrum of WooCommerce development services for e-commerce that includes UX and interaction design.
WooCommerce Store Development
Our store design and redesign process are truly based on your contemporary business requirement to target your audience and increase brand likeability extending the basic functionalities.
Theme Integration and Customization
A wide range of themes or plugins available in WooCommerce, so you can simply rely on our tailored WooCommerce theme development that is Unique & fully-functional.
Shopping Cart Customization
Establish an ultimate shopping experience with our customization skills that match your clients' needs. With our solutions, you can extend your online store capability adding amazing functionality.
Upgradation & Integration Services
Explore seamless WooCommerce plugin integration and up-gradation. Along with bug-free coding and our developer checks compatibility with existing add-ons.
WooCommerce Migration Services
Our lossless database migration enables us to maintain SEO functionality and makes sure that your existing store is moved effectively without any data or service loss.
Module and Extension Development
Get the functionality of your WooCommerce store extended with custom plugins. We create a highly customizable store using the right modules and extension development.
How We Develop Extendable, Adaptable & Easy-to-Manage WooCommerce Website
Focus on Standards and Quality
Our engineers and designers deliver wooCommerce solutions that meet the latest quality and standard norms, encouraging your online WooCommerce store sale.
Mobile-Friendly Responsive Theme
Our themes match current trends, hence fuel performance and user experience on Mobile App for iPhone, Android, and others.
High Performance & Speed
Our Shopify solutions are focused to offer smooth and speedy loading & high-performance installing speedy servers, secured hosting and seamless integration with a variety of codes and APIs
A clear call to action
With the best selection of call to action button, we ensure to boost your online sales conversions. We make use of the most effective marketing principles based on your requirement
Our WooCommerce Development Portfolio
Single Vine Yards
Accomplished Responsive website design, WordPress theme development, WooCommerce incorporation to sell products online.
Technology Stack:

WooCommerce, HTML5, CSS3, jQuery
Move Safe
Responsible for WooCommerce integration, Responsive layout, Mobile friendly and JavaScript animation
Technology Stack:

WooCommerce, HTML5, CSS3, jQuery
Why Choose Us As Your WooCommerce Web Development Company
Dedicated WooCommerce Team
Dedicated WooCommerce Team
Our Professional Team Focuses on Standards-compliant Web Design
Our developer's team is dynamic Shopify certified professionals and experienced with huge e-Commerce exposure in Custom Shopify design & development.
High Performance & Speed
Avail Our mobile-optimized WooCommerce For Better Performance
We ensure high purchase results with our simple buying process. This allows your end-user to have a great shopping experience
Assured Security
With The Best Security Key, Run Your Online Store Securely
To improve the security of your website, we recommend using just one specific plugin, because multiple security plugins can break your site entirely.
Assured Quality
We Ensure Super Quality And Reliability At All Times
Our testing and Quality Assurance team undergo many testing processes to debug the codes.
Contact us for free consultant
Client Testimonials
Excellent response time, friendly, good developers. They are always happy to help and say what can and can't be done. Very satisfied overall.
Bart Wolkowski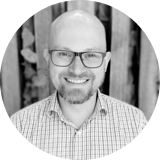 Hexamarvel were easy to communicate, down to earth and they listened and spent time understanding our requirements. The team was helpful and interactive even after post-launch and we were impressed all around. We highly recommend Hexamarvel and will continue to use their services for all our web development needs.
Dean Weinman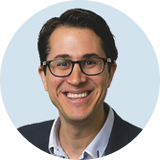 We have used Hexamarvel for many development projects over the last few years, and as always, are impressed and more than satisfied with their work. Hexamarvel stand out with their excellent customer service, they are always patient with changes. We will continue our excellent relationship with Hexamarvel as our preferred web development agency for the future.
Natalie Brown
Hexamarvel are absolutely amazing! They helped build our website from start to finish and were friendly and helpful every step of the way. Nothing was ever too much trouble for them. No matter what I wanted changed, or any ideas I had, they were more than happy to help!
Sam Corfield

Our WooCommerce Website Development Process
Frequently Asked Questions
How Secure Is WooCommerce?
The internet is flooded with plenty of security plugins, wherein the main features are actually a protection against brute force attacks. Further, the firewalls monitor the code and the attempts to access the admin panel. There are relatively few places that cause hacking. However, the majority of obstacles in WordPress sites are easily managed. The core process of development makes it quite secure. Hence, you can opt for woo-Commerce for your store.
Which payment gateways do you integrate while building an eCommerce website?
We accept all major payment gateway. As we know, one of the important phases in the development process is Payment gateway integration. We integrate standard payment gateways like PayPal, Authorize.Net, etc., and suggest clients as per their accessibility.
Is it possible to migrate to woo-commerce from my existing eCommerce and how much time does it take for migration?
Yes, of course. WooCommerce - one of the WordPress plugin and product, that has taken over 30% of all storefronts. Well, as far as time is concerned, the website migration time depends on which platform you want to migrate.
Will I be able to manage my online store with wooCommerce with the latest marketing trend?
As we know, wooCommerce is an open-source solution that makes it ever-evolving and innovative. Thus, you can upgrade your online store anytime as per your requirement and latest marketing trend. Moreover, it can be integrated easily with social media, which is a current eCommerce marketing trend.
What is the maximum limit that WooCommerce shops can handle?
WooCommerce is not bound by any limitation. There are many instances, where shops with 100,000+ products are listed, and they manage thousands of transactions per minute. In such cases, you need to have great hosting support, and the developer team focused on optimization like ours.