Expert NodeJS solutions with Hexamarvel
The expert developers at Hexamarvel have immense experience in creating data-intensive applications with high efficiency and absolutely no lagging. We develop open-source, cross-platform JavaScript NodeJS for both frontend and backend and ensure that they have the ability to handle multiple requests simultaneously making your application lightning fast.
Hexamarvel simplifies the development and deployment process with reusable modules and components. All you have to do is, share your business goals with us, and our consultants will suggest the right solutions accordingly. No matter what your NodeJS development requirements are, we can handle it all.
NodeJS REST API development and integration
Integration of stateless client-cache-server REST with JavaScript NodeJS uses the staggering number of modules to creates a smooth communication between servers for building and developing a high level of customization in applications.
Single Page App development
With the help of NodeJS, Hexamarvel can create single page applications for your business that dynamically update the same page on a set time interval or with user interaction, instead of loading a new page.
Mobile Backend with NodeJS API and NoSql Database
Build your mobile application's backend with NoSQL databases and get better efficiency by utilizing NodeJS JavaScript for querying. With event-loops running in a single process, NodeJS reduces the response time to switch between threads, making the mobile applications scalable and fast.
Real-Time Solution and Data Streaming Apps
NodeJS enables bidirectional event-based communication for real-time frameworks. For applications with real-time response requirements such as chats, games and syncing with other devices, NodeJS at the backend ensures seamless and swift movement of data even with the low-speed network.
Social Networking and Collaboration Applications
Social networking applications are data-intensive and require highly intuitive navigation, and a NodeJS backend can easily implement all those features. The real-time responsive and universal language of NodeJS can help develop collaborative features across different platforms with the same impressive speed.
Custom NodeJS Programming
At Hexamarvel, we create custom and robust NodeJS applications that can handle parallel connections with higher efficiency. We start by understanding your business problems and long-term goals, and then we design NodeJS applications that can be the solution to all the problems and increase your organization's conversions as well.
Integration with WebRTC and Web Socket
System Monitoring Dashboards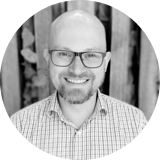 Excellent response time, friendly, good developers. They are always happy to help and say what can and can't be done. Very satisfied overall.
Bart Wolkowski
Redwolf + Rosch
I have been working with Hexamarvel for over 3 years and have never been so impressed with a team before.They are efficient, personable, they listen and the product they deliver is exceptional. Incredibly happy with their service. So much so, I have referred them countless friends, clients and colleagues for assistance with the development of their websites and their experience is the same as mine. Brilliant! Couldn't recommend Hexamarvel highly enough.
Chiquita Searle
Founder, CHIQUITA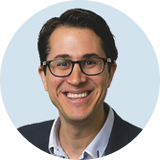 We launched our new website and we are ecstatic with the way the site turned out. Hexamarvel were easy to communicate, down to earth and they listened and spent time understanding our requirements. The team was helpful and interactive even after post-launch and we were impressed all around with their skills, customer service and attention to detail every step of the way. We highly recommend Hexamarvel and will continue to use their services for all our web development needs.
Dean Weinman
Managing Director, Deasil Management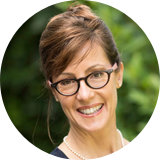 I am thrilled with the website that Hexamarvel technologies created for me! It turned out exactly as I had hoped and I've received many compliments on the design and layout. Hexamarvel were professional and reliable and very available to attend to my needs and requests.
Joanne Lipinksi
Founder Director, Babycreate
Hexamarvel was very professional, prompt and delivered on time. We are very happy with their services.
Mother's Choice
Mother's Choice
We have used Hexamarvel for many development projects over the last few years, and as always, are impressed and more than satisfied with their work. They are very thorough, and knowledgeable – which gives us the confidence that we are getting the best care for our projects. They are able to transform our Photoshop designs into pixel perfect websites while utilising best practise development methods. Hexamarvel stand out with their excellent customer service, they are always patient with changes and any changes we make are always done very quickly. We will continue our excellent relationship with Hexamarvel as our preferred web development agency for the future.
Natalie Brown
Nat Brown

Hexamarvel are absolutely amazing! They helped build our website from start to finish and were friendly and helpful every step of the way. Nothing was ever too much trouble for them. No matter what I wanted changed, or any ideas I had, they were more than happy to help! As we work with, and support a lot of clients, it was very important to us that our website was beautiful to look at and easy to navigate. We are so incredibly happy with how it turned out and are constantly getting compliments! Thank you so much! We couldn't recommend Hexamarvel enough!!!
Sam Corfield
Make Me Mindful
Why work with Hexamarvel?
We Listen, we discuss, we advise
Skilled & certified developers
100% money back guarantee
HOW MUCH DOES YOUR PROJECT COST?

CALL
WRITE
CHAT

Leave Your Phone No
and we will contact you for details about your project.

Let's talk about your project
Get a free, tailor-made project estimation in a business day

---
Book your FREE 30 minutes consultation with