Strict
NDA Terms
Agile
Development Process
High Google PageSpeed
Insights & GTMetrix score
100% Money
Back Guarantee
Our Website Development Services that Excite & Inspire Your Online Business
At Hexamarvel, the team of professional designers, developers, and IT specialists blend knowledge and expertise perfectly to create exceptional designs and strategies, tailored to your business's needs and requirements. Our team structure ensures the most transparent processes and is dedicated to fast issue resolution
Website Development
Our cutting-edge and dynamic web development service suits all type of projects including small to medium scale based on your complex and bespoke requirements
E-Commerce Development
We build robust and secure e-Commerce websites for online business. Our website development is executed keeping your business secure and at the cutting-edge of technology.
Custom Web Development
Understanding the need for custom web development, our team develops high-quality bespoke sites and apps to match the individual needs of every business.
CMS Web Development
We trust in the best open source platforms, which is why we use Joomla, Wordpress, and Drupal for the sites we develop. This means that your site will be robust and up-to-date for your business going forward.
Conversion Optimization
Using the latest tool and process we optimize your site or landing page experience based on website visitor behavior and according to help improve the probability of the visitor taking desired actions.
Website Design
Our highly skilled and experienced designers can craft beautiful websites that are fully responsive and ready to make your business accessible through engaging and functional website design.
How We Develop Attractive, Functional & Scalable Web Development Solutions
Fast & dynamic website
We offer a full and comprehensive end-to-end development process to build a website that is fast, secured, and run smoothly.
User-Friendly Experience
We create a website that prioritizes your users and incorporates the best features and user-focused experience allowing smooth navigation across all the devices.
Advanced security
Online security is inevitably paramount in the development and we understand it's a priority for your business. With our team, you can feel trusted as they assure no compromise of data.
Mobile-First Development
It's essential for the website to be mobile responsive so that your users have a consistent experience with your website no matter what device they use.
Our Website Development Portfolio
Single Vine Yards
Accomplished Responsive website design, WordPress theme development, WooCommerce incorporation to sell products online.
Technology Stack:

WooCommerce, HTML5, CSS3, jQuery
Move Safe
Responsible for WooCommerce integration, Responsive layout, Mobile friendly and JavaScript animation
Technology Stack:

WooCommerce, HTML5, CSS3, jQuery
Why Choose Us As Your Web Development Company
Seamless Support & Maintenance
High Performance & Speed
Smooth and intuitive Performance Across devices
Keeping our eye on every detail, we carefully consider the performance of the web and how it navigates on the myriad of devices available.
Smart Coding Strategies
Cutting Edge Methodologies and Smart Coding
Getting along with the agile, collaborative approach, we bring people closer to your online business, rendering shape experience.
Dedicated Resources
Team Of Professional And Experienced Web Developer
The dedicated team of web developers readily works with you to make your business accessible through an engaging and functional website for the end-users.
Seamless Support & Maintenance
We Maintain, Extend And Improve Existing Website
We extend our support 24*7 hours to upgrade, maintain and support web-based applications and database-driven websites to ensure everything is alright.
Contact us for free consultant
Client Testimonials
Great company to work with, I've been working on a wordpress customization project with them. They are professional, timely and cost effective. I would recommend anyone looking for custom developments to rely on hexamarvel for an outstanding and result oriented project. will hire them again in future :)
Prakash Balaji

I am thrilled with the website that Hexamarvel technologies created for me! It turned out exactly as I had hoped and I've received many compliments on the design and layout. Hexamarvel were professional and reliable and very available to attend to my needs and requests.
Joanne Lipinksi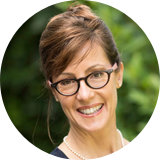 Hexamarvel were easy to communicate, down to earth and they listened and spent time understanding our requirements. The team was helpful and interactive even after post-launch and we were impressed all around. We highly recommend Hexamarvel and will continue to use their services for all our web development needs.
Dean Weinman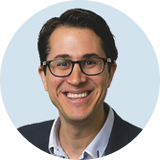 Our Website Development Process
Frequently Asked Questions
What does Responsive mean in web design?
Well, responsive means the ability to access a webpage irrespective of any device and you don't have to compromise the way it looks. A responsive web design flow smoothly whatever the size of the screen and offers flexibility to the website to c, whether it's about changing position, bend, and fit into the screen and etc. Thus, it becomes easier for the user to read and use the website.
How do I make my website responsive?
For this, you need to create a basic website, and then build it up in such a way as to make it smartphone and desktop friendly. At Hexamarvel, we create websites that have a responsive web design and are unique by creating designs that work perfectly on all types of devices and screens. Our responsive web designs are UI and UX focussed.
Is responsive web design important for my online business?
Yes, for sure, it's quite necessary. We are living in the age of mobiles and tablets, hence responsive web design will always give you an edge over your competitors. The responsively designed website has more traffic and better conversions!.
What are the benefits of responsive web design?
Responsive web design provides better customer experience and site usability, thus, users visiting the site more often ( hence, more leads is generated) Further, as we know more than half of internet traffic searches on a mobile, so being mobile-friendly is not an option, its necessity. Along with all it also improves Search Engine Optimisation