Strict
NDA Terms
Agile
Development Process
High Google PageSpeed
Insights & GTMetrix score
100% Money
Back Guarantee
PSD/Sketch to HTML Conversion Service for Fully-Functional Websites
At Hexamarvel, we are committed to providing reliable and unparalleled services that fit our client's requisite. Our HTML experts are well versed in various web design & development technologies to develop elegant, custom-made websites from PSD.
Sketch to HTML Conversion
Our PSD/Sketch to HTML conversion services utilize high-level to convert almost all types of design files (PSD, Sketch, AI, PNG, etc.) into pixel-perfect HTML markup.
Existing Website to HTML
Our team opts HTML conversion techniques that are well-honed and time-tested to ensure no room for error while converting your existing website into HTML.
Sketch to Responsive Website
We produce responsive HTML that offers standard quality, well-organized, neatly- commented, simple process to expand, and reusable code.
Sketch to E-commerce Website
Sketch to E-commerce conversion contains the newest and greatest libraries and technologies to build an e-commerce website
Custom HTML Conversion Services
Being a well-known Sketch to HTML conversion company, we understand your custom requirement and shift the development accordingly.
Re-Coding And Optimization
We have built our own coding standards to make sure the code is readable and utilize additional documentation to optimize our source code.
How We Convert Your PSD/Sketch Design into Well-commented HTML Markup Website
Well-Commented W3C Valid Markup
Highly recognized PSD to HTML conversion company, we ensure well-built website compliant by the World Wide Web Consortium (W3C)
Fast Load Speed
Our systematic and agile approach coupled with high-tech is 100% quality based and ensures fast load on all platforms and browsers.
Pixel-Perfect & High-Quality Code
In Sketch to HTML5 conversion, we ensure no blurry images, the sharp graphics on Retina, and other high-resolution displays.
Mobile-friendly & Responsiveness
Our skilled developers build fully responsive websites that run smoothly from small smartphone screens to big desktop monitors.
Our PSD to HTML Portfolio
Single Vine Yards
Accomplished Responsive website design, WordPress theme development, WooCommerce incorporation to sell products online.
Technology Stack:

WooCommerce, HTML5, CSS3, jQuery
Move Safe
Responsible for WooCommerce integration, Responsive layout, Mobile friendly and JavaScript animation
Technology Stack:

WooCommerce, HTML5, CSS3, jQuery
Why Choose Us for Your PSD to HTML Conversion
High Quality & Clean Coding
Fast Turnaround Time
A Responsive Approach Towards Web Design
Our developers create great website design and performance across all devices to ensure usability and satisfaction.
High Quality & Clean Coding
We Prefer Optimizing the Code For Robust and bug-free Website
We aim to deliver quality results to our clients while converting PSD to HTML5 responsive employing quality and clear coding
High-End Functionality
Completely functional website Defined by Agile approach
We always use the W3C to check compliance and errors that might cause any impact on your website and maintain the functionality.
Complete Security
Secure Your Website with Error-free and Clean Coding
Our development is precisely carried with clear code, ensuring complete security and to match the exact design.
Contact us for free consultant
Client Testimonials
Excellent response time, friendly, good developers. They are always happy to help and say what can and can't be done. Very satisfied overall.
Bart Wolkowski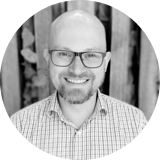 I have been working with Hexamarvel for over 3 years and have never been so impressed with a team before. So much so, I have referred them countless friends, clients and colleagues for assistance with the development of their websites and their experience is the same as mine. Brilliant!
Chiquita Searle
Hexamarvel were easy to communicate, down to earth and they listened and spent time understanding our requirements. The team was helpful and interactive even after post-launch and we were impressed all around. We highly recommend Hexamarvel and will continue to use their services for all our web development needs.
Dean Weinman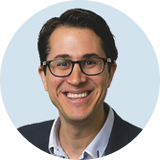 I am thrilled with the website that Hexamarvel technologies created for me! It turned out exactly as I had hoped and I've received many compliments on the design and layout. Hexamarvel were professional and reliable and very available to attend to my needs and requests.
Joanne Lipinksi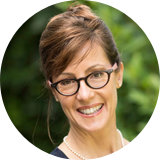 Hexamarvel was very professional, prompt and delivered on time. We are very happy with their services.
Lilly Liu
We have used Hexamarvel for many development projects over the last few years, and as always, are impressed and more than satisfied with their work. Hexamarvel stand out with their excellent customer service, they are always patient with changes. We will continue our excellent relationship with Hexamarvel as our preferred web development agency for the future.
Natalie Brown
Hexamarvel are absolutely amazing! They helped build our website from start to finish and were friendly and helpful every step of the way. Nothing was ever too much trouble for them. No matter what I wanted changed, or any ideas I had, they were more than happy to help!
Sam Corfield

Our PSD to HTML Conversion Process
Frequently Asked Questions
How many times does it require to complete a project?
The time required in web applications varies from project to project. As we know, the requirement is different, so every design is unique and functionality differs. For instance: PSD to HTML conversion projects takes less than Photoshop to WordPress projects, and the least time is required in case of PSD to Email projects. Well, it's just a rough estimation.
How is your PSD to CSS / HTML & WP conversion services better from others?
We don't work for the client, we work with our client, and this creates a huge difference in our working approach. Our team is available round the clock for each query and believes in spontaneous action. We keep on evolving to better meet your needs.
Do I need SEO semantic coding?
To make your website easily visible on search engines like Google and Bing, you must require competent PSD conversion services, as the code is carried carefully and correctly. Search Engines take the quality of Your websites must pose quality code for Search engine consideration, and our SEO semantic coding, at Hexamarvel will help your website rank higher.