Modern and cutting edge applications with Hexamarvel
At Hexamarvel, we do not just design the same cookie cutter solutions that look like every other application available on the App Store. Instead, we take our time to understand your organization's requirements and business goals and then we design and develop robust problem-solving applications for all iOS devices including iPad, iPhone, and Apple Watches. Our on-board team of iOS application developers consistently research and evaluate every aspect of your requirement to provide you with responsive and highly usable iOS applications.
We follow a result-driven project management strategy to create business centric and cutting edge iOS applications that are carved according to your target audience. Our expertise lie in developing a wide variety of iOS applications including games, entertainment, sports, health, and education.
The iOS market has a lot of potential and listing your application on the App Store can help you find a bigger audience. With Hexamarvel by your side, your business can achieve the best of conversions and traffic.
iOS Social Media Applications
Connect your audience and simplify socialization with stunning social media applications that can run on any iOS device. At Hexamarvel, we create social media applications of any scale -- small or large, and seamlessly incorporate features like chat, live video streaming, emoticons, stickers, and even privacy features.
iOS games development
From action games to multiplayer and location based games -- Hexamarvel can help your organization create engaging and addicting games that drive user engagement and revenue.
Third Party API Integration
To add even more functionality to your iOS application, Hexamarvel can seamlessly connect your app with ERP, CRM, HRM and other third party API integrations while ensuring that all the necessary security protocols, authorization, and encryption are followed
Payment Gateway Integration
Making sure payments are secure in your iOS applications is our top priority. That is why, we make sure to integrate secure payment gateways and multiple payment options within your iOS application along with support for multi-currency.
iOS App Marketing
Our work doesn't end at just delivering you with a high performing and modern looking application. We also help you in marketing the application to increase its reach and drive engagement as well as revenue.
iOS App Support and Maintenance
Post deployment of your iOS application on the App Store, we help keep your applications up to date by releasing newer versions that are in line with the latest iOS features released by Apple. We also make sure your application is compatible with the newest device hardware.
Cocoa Touch and Cocoa 2D Framework
ASO - App Store Optimization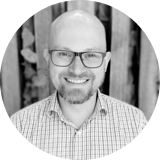 Excellent response time, friendly, good developers. They are always happy to help and say what can and can't be done. Very satisfied overall.
Bart Wolkowski
Redwolf + Rosch
I have been working with Hexamarvel for over 3 years and have never been so impressed with a team before.They are efficient, personable, they listen and the product they deliver is exceptional. Incredibly happy with their service. So much so, I have referred them countless friends, clients and colleagues for assistance with the development of their websites and their experience is the same as mine. Brilliant! Couldn't recommend Hexamarvel highly enough.
Chiquita Searle
Founder, CHIQUITA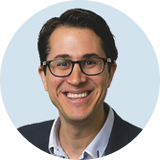 We launched our new website and we are ecstatic with the way the site turned out. Hexamarvel were easy to communicate, down to earth and they listened and spent time understanding our requirements. The team was helpful and interactive even after post-launch and we were impressed all around with their skills, customer service and attention to detail every step of the way. We highly recommend Hexamarvel and will continue to use their services for all our web development needs.
Dean Weinman
Managing Director, Deasil Management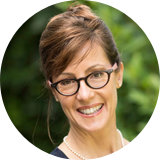 I am thrilled with the website that Hexamarvel technologies created for me! It turned out exactly as I had hoped and I've received many compliments on the design and layout. Hexamarvel were professional and reliable and very available to attend to my needs and requests.
Joanne Lipinksi
Founder Director, Babycreate
Hexamarvel was very professional, prompt and delivered on time. We are very happy with their services.
Mother's Choice
Mother's Choice
We have used Hexamarvel for many development projects over the last few years, and as always, are impressed and more than satisfied with their work. They are very thorough, and knowledgeable – which gives us the confidence that we are getting the best care for our projects. They are able to transform our Photoshop designs into pixel perfect websites while utilising best practise development methods. Hexamarvel stand out with their excellent customer service, they are always patient with changes and any changes we make are always done very quickly. We will continue our excellent relationship with Hexamarvel as our preferred web development agency for the future.
Natalie Brown
Nat Brown

Hexamarvel are absolutely amazing! They helped build our website from start to finish and were friendly and helpful every step of the way. Nothing was ever too much trouble for them. No matter what I wanted changed, or any ideas I had, they were more than happy to help! As we work with, and support a lot of clients, it was very important to us that our website was beautiful to look at and easy to navigate. We are so incredibly happy with how it turned out and are constantly getting compliments! Thank you so much! We couldn't recommend Hexamarvel enough!!!
Sam Corfield
Make Me Mindful
Why work with Hexamarvel?
We Listen, we discuss, we advise
Skilled & certified developers
100% money back guarantee
HOW MUCH DOES YOUR PROJECT COST?

CALL
WRITE
CHAT

Leave Your Phone No
and we will contact you for details about your project.

Let's talk about your project
Get a free, tailor-made project estimation in a business day

---
Book your FREE 30 minutes consultation with