Reap the benefits of Hybrid app development with Hexamarvel
At Hexamarvel, our focus has always been on futuristic web development. Hybrid apps are the way to the future, and we develop them with complete mobility and unbeatable features to help you reach a wider audience. All the single page applications we create have high responsiveness and speed.
Our amazing team of developers has the experience in creating Hybrid apps with customizable themes, rich experience, great functionalities, constant support, and most importantly, affordable costs
Hybrid App Maintenance and Support
At Hexamarvel, our work doesn't stop at just developing Hybrid apps for your business; we also take charge of maintenance and support. Our hands-on tech team runs routine updates, immediate bug fixes and troubleshoots backend to make sure your application always runs smoothly.
Hybrid UI & UX development
Our UI and UX designers create beautiful interfaces for your Hybrid applications that look just as good on any platform. Your users get an optimum experience, great responsiveness, and the same dynamic look and feel, across all devices.
Enterprise Hybrid App Development
Keeping pace with current trends, we create responsive enterprise level applications that can handle your ever increasing demands. In the end, what you get is easy scalability, management, and visibility.
Hybrid Social Media Applications
Hexamarvel can create social media applications for your customers that work without any device limitations. We enable your audience to switch seamlessly across all platforms with no loss of data.
Hybrid App Marketing
Just developing an amazing Hybrid application is not enough, you also need to market it right to make people aware of the new and useful application. We also help in marketing your application to help you reach more prospective customers and make the app a true success
Integrating third-party API
Hexamarvel strengthens your robust Hybrid apps by integrating its framework with third-party APIs. As per your business expectations and long-term goals, we integrate APIs that can add more functionality to the application and provide a better experience for the users.
Porting Existing Native Application into Hybrid
Our expert team effortlessly ports your existing native app into a Hybrid application, making it easily accessible from any device. We ensure that every feature that was a part of the native app is seamlessly ported to the new Hybrid application.
Offline Cross-platform Mobile Apps
We create hybrid apps that work just as effectively with bad internet connectivity or complete offline access. With the device's API, the mobile applications can store some data while the device is offline, and once its back online, the data gets automatically synced.
Angularfire & Firebase Setup
Web service integration (SOAP, REST, JSON, XML)
ASO - App Store Optimization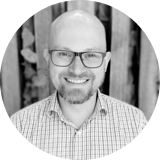 Excellent response time, friendly, good developers. They are always happy to help and say what can and can't be done. Very satisfied overall.
Bart Wolkowski
Redwolf + Rosch
Why work with Hexamarvel?
We Listen, we discuss, we advise
Skilled & certified developers
100% money back guarantee