Strict
NDA Terms
Agile
Development Process
High Google PageSpeed
Insights & GTMetrix score
100% Money
Back Guarantee
Streamline Your Web App to Next-Level With Mean Stack Development Services
At Hexamarvel, we have proven competence in multiple libraries and frameworks, to render solutions for large enterprises and startups. Hire our MEAN stack developer, holding expertise, and experience to make your website or application competitive and successful.
Mean Stack Application Development
Every business has a unique requirement, therefore we focus to create vivid and detailed app interfaces and workflows that fit custom requirements of the client accurately and approval at iTunes leaderboards.
Mean Stack Ecommerce Development
For better performance, scalability, no license fees, and N number of possibilities for customization to enhance service to your customers.
Mean Stack website Development
Our MEAN stack developer uses this technology for the development of traditional web pages, single-page apps (SPAs), or even entire websites.
Migration to Mean Stack
Our expertise is commendable, we make sure to keep the app features intact while porting business platforms and applications to MEAN Stack based framework
Custom Full Stack Development
Our development team is highly adept to build custom and feature-rich websites and APIs for different industry verticals.
Support and Maintenance
The MEAN Stack development services, we offer, provide complete maintenance, and support for your now and then requirements.
How We Build Attractive, Functional, Scalable and Sales Driven Web Application
Focus on Standards & Quality
We leverage the power of full-stack JavaScript in our development process with MEAN STACK for standard web Development.
Creating User-Friendly Experience
Ensuring the rapidity and efficiency of the web application, our development team creates a user-friendly experience across all the devices.
Optimized Speed
Driven towards fast speed and better performance, our scalable development architecture is optimized to handle a large amount of traffic.
High sealed security
Wrapped with full security features, no need to compromise your confidential data, our MEAN Stack Application is secure even if high volume traffic hits.
Why Choose Hexamarvel For MEAN Stack Development?
Skilled & Certified developers
Agile & DevOps Enablement
In-Depth Domain Expertise
Proper Research & Business Knowledge
Skilled & Certified developers
Developer Deliver Flexibility and Ease of Development
Mean Stack developers, at Hexamarvel, are highly experienced and built a diverse range of applications to meet clients' requirements.
Agile & DevOps Enablement
Revolutionizing Conventional Web Applications
Blending cutting-edge technologies and agile processes, our MEAN stack developer builds applications for SMEs and large enterprises.
In-Depth Domain Expertise
Suitable and Well-Defined Scrutiny for Successful Projects
With our close eye on the respective domain, we focus on the robust build and performance of the website and mobile apps.
Proper Research & Business Knowledge
Expand Your Digital Footprint With Us
We aim to and make it high-impact through exciting websites and apps
Contact us for free consultant
Client Testimonials
Excellent response time, friendly, good developers. They are always happy to help and say what can and can't be done. Very satisfied overall.
Bart Wolkowski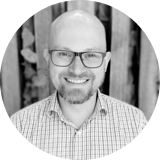 I have been working with Hexamarvel for over 3 years and have never been so impressed with a team before. So much so, I have referred them countless friends, clients and colleagues for assistance with the development of their websites and their experience is the same as mine. Brilliant!
Chiquita Searle
Hexamarvel were easy to communicate, down to earth and they listened and spent time understanding our requirements. The team was helpful and interactive even after post-launch and we were impressed all around. We highly recommend Hexamarvel and will continue to use their services for all our web development needs.
Dean Weinman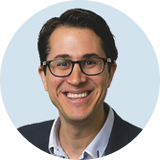 I am thrilled with the website that Hexamarvel technologies created for me! It turned out exactly as I had hoped and I've received many compliments on the design and layout. Hexamarvel were professional and reliable and very available to attend to my needs and requests.
Joanne Lipinksi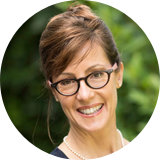 Hexamarvel was very professional, prompt and delivered on time. We are very happy with their services.
Lilly Liu
We have used Hexamarvel for many development projects over the last few years, and as always, are impressed and more than satisfied with their work. Hexamarvel stand out with their excellent customer service, they are always patient with changes. We will continue our excellent relationship with Hexamarvel as our preferred web development agency for the future.
Natalie Brown
Hexamarvel are absolutely amazing! They helped build our website from start to finish and were friendly and helpful every step of the way. Nothing was ever too much trouble for them. No matter what I wanted changed, or any ideas I had, they were more than happy to help!
Sam Corfield

Our Website Development Process
Frequently Asked Questions
Will my app be benefited from MEAN stack?
Well, to avail of the optimum software solution for your business, it is important to know what type of app you want for your business. Then, our MEAN Stack development team will help in determining the type of technology is required for developing your App. And to build a Web Application based on the latest trends of the Web, Then MEAN stack application development is a perfect choice.
Why should you as an Entrepreneur opt for MEAN over other stacks?
The world is changing rapidly, especially the digital area, thus to cope up with these evolutions, it is imperative to resort to better and advanced technologies. This can be enough for you as an Entrepreneur to opt MEAN stack over LAMP for developing your Business-oriented Web application.
What makes MEAN Stack Development extraordinary and unique?
These are the 4 technologies MongoDB, Express, AngularJS, and Node.js that make MEAN stack desirable and popular among full-stack software developers.
These are widely popular in the app development space, for their outstanding perks and the efficiency that they impart to the App development process, bringing dynamism to the Web Applications and delivering the best possible version of your App.
Will my website be Search Engine Friendly?
Yes, our development process is done keeping the search engines algorithm as per the present standard. The website design and development is completely compliant with the latest search engine guidelines, so you don't have to worry about SEO factors.
Can I trust you for building a mobile-friendly website?
Yes. We are technology enthusiastic and employ the latest design methodology, technology, and development process to ensure that the web application runs smoothly on a wide variety of screen sizes, from tablets and smartphones to small & large desktop monitors.