Strict
NDA Terms
Agile
Development Process
High Google PageSpeed
Insights & GTMetrix score
100% Money
Back Guarantee
Customize Joomla Development Services For Your Website Requirement
Our Joomla application developers are highly experienced and employ proven methodologies and latest Technology stack to deliver scalable and customized Joomla solutions to the client. We provide customized themes based on branding requirements as the versatile templates perfectly match every customer's complex to simple content management requirements.
Joomla Website Development
Our intriguing processes are all set to meet simple to complex requirements delivering practical applications that are secure and compatible across all platforms
Joomla Module Development
With our Joomla module development services, enhance your website's feel and look. Our Joomla developers harness the power of technologies to lift your website
Joomla Migration & Upgrades
We carry a successful migration process establishing a test environment on a live server migration, which helps to avoid any unexpected issues during migration.
Joomla Theme Customization
Our team assists you to choose the best Joomla themes that suit your corporate image and brand and then customized the features that are essential for your website's successful run.
Joomla Custom Development
We offer a comprehensive range of Custom Joomla Development Services depending on the client's specific business requirements.
Joomla Web Portal Development
Irrespective of your industry vertical, our expert Joomla developer develops complex and interactive portals, ensuring maximum benefits in terms of quality.
How We build Fully Customized Open Source and Functional Joomla Websites
Security Focussed Joomla Development
Our highly professional team is focused and integrates secure e-commerce solutions considering your preferred Payment Gateway requirement.
Complete Website Backups
We provide regular back-up for your website exclusively on your demand, i.e daily, weekly, or monthly basis to external storage, ensuring back-up stored during downtime.
Install and Configure Security Extensions
We install the best Joomla security extensions and configure to prevent future exploits and hacks. Further, regular security audits run on your Joomla website.
Focus on Standards and Quality
We expert Joomla developers build websites that are SEO- friendly and user-oriented functionality and ensure to deliver measurable results.
Our Joomla Web Development Portfolio
iRobot
Responsible for Magento ecommerce multi store creation, custom module development and responsive pages for all devices.
Technology Stack:

HTML5, CSS3, Magento
IXL
Responsible for Magento ecommerce multi store creation, custom module development and responsive pages for all devices.
Technology Stack:

HTML5, CSS3, Magento
Why Choose Us for Your Joomla Website Development
Delivering Joomla Solution since 2008
200+ Dedicated Professionals
24X7 Support and Maintenance
Delivering Joomla Solution since 2008
Experience Is Key To Success, Now We Understand Your Requirement
Since our inception in 2008, we are at the core of our industry, and provide reliable Joomla solutions for clients' requirements, scrutinizing the industry versatile.
2500+ projects Delivered
Specialized in Diverse Industry Vertical, We Maintain our Client's Trust
We welcome innovative ideas into interactive web presence, this strengthens us to deliver 2500+ Joomla based projects for various business niches.
200+ Dedicated Professionals
Our Development Team Hold Advanced Certification and Skill
Our experts Joomla Website Developers Experienced are and custom-build robust Joomla powered websites and applications for your business .
24X7 Support and Maintenance
Get Uninterrupted Support and Expert Assistance throughout Your Project
We extend our support to our clients regularly monitoring websites and provide maintenance for important updates, running the latest and most secure version of core Joomla software and extensions.
Contact us for free consultant
Client Testimonials
Hexamarvel were easy to communicate, down to earth and they listened and spent time understanding our requirements. The team was helpful and interactive even after post-launch and we were impressed all around. We highly recommend Hexamarvel and will continue to use their services for all our web development needs.
Dean Weinman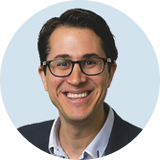 I am thrilled with the website that Hexamarvel technologies created for me! It turned out exactly as I had hoped and I've received many compliments on the design and layout. Hexamarvel were professional and reliable and very available to attend to my needs and requests.
Joanne Lipinksi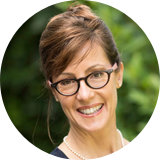 Hexamarvel are absolutely amazing! They helped build our website from start to finish and were friendly and helpful every step of the way. Nothing was ever too much trouble for them. No matter what I wanted changed, or any ideas I had, they were more than happy to help!
Sam Corfield

Our Joomla eCommerce Development Process
Frequently Asked Questions
Why go with Joomla and what is so special about Joomla?
Not to mention, Joomla is a popular CMS. It allows the users to create flexible and scalable websites making a powerful online presence. Moreover, Joomla is secure and holds 2 Factor Authentication and B-crypt Algorithm, which make it easy to use and also offer SEO friendly features.
Can I opt for multilingual features with Joomla support?
Yes, Joomla supports multilingual features. With Joomla, you have access to more than 75 languages. Joomla is very simple and an update can be done easily, thus, either it's about changing the text to suit all your requirements without any coding knowledge, it can be done with minimum assistance.
Do you provide Joomla web design and development packages?
We don't offer any limited service. There is no "one-size-fits-all" package for e-commerce businesses. We customize plans based on your website requirements or your specific expectation. So, you can ask for a customized Joomla development package that fits all your needs. Joomla offers more than 7,000 extensions and is also supported by the largest community. This is the reason easy customization enables designing with great and rich features for websites.
Does Joomla support search-friendly URLs and videos?
Absolutely! Joomla supports Search friendly URL. For this, you can use SEF URLs out of the box with Joomla. Further, one more option is available, you can use an extension such as SH404SEF or several others. Further, Joomla is versatile and offers a wide range of features, hence you can avail video support to meet your website requirement. To build a website with video or rich media, Joomla comes as a perfect solution!
Do you assist with Joomla Upgrade?
Yes, we do provide a Joomla upgrade. for instance, If your website is running an old version of Joomla, i.e Joomla 1.0, Joomla 1.5, Joomla 1.6, Joomla 1.7, Joomla 2.5, Joomla 3.x, then by availing our professional Joomla Update Service you can upgrade your website to the latest version.