Strict
NDA Terms
Agile
Development Process
High Google PageSpeed
Insights & GTMetrix score
100% Money
Back Guarantee
Custom Hybrid App Development Services To Engage Users Effectively
We hold extensive experience in mobile app development and aim to bring the most advantageous tools together to create eminent Hybrid app development. Our unique development is based on quality assurance and the expert team explores all the possibilities to provide the right application feature which distinguishes our services to deliver better hybrid options to clients in time.
PhoneGap Development
The hybrid developers, owe complete expertise in PhoneGap coding and thus develop applications that are lightweight, powerful and seamless, matching the detailed requirement of clients.
AngularJS Development
From complete AngularJS strategy, design, development, migrations, integrations, and more, to benefiting enterprises - get the maximum feature and enhanced version of the app using this amazing framework.
Node.js Development
Get assistance from our Node.js experts for the most comprehensive development and support services for high performing, scalable and secure apps for your project.
Ionic App Development
Hexamarvel hybrid development team is well-versed with Ionic framework development to develop the most supreme quality enterprise-class hybrid application for different industry verticals.
Hybrid Application Design
The coding expertise enhances the design and functionality in the hybrid app employing seamless integration techniques and advanced strategy so that it runs smoothly on all platforms.
Quick Maintenance & Support
Our sole aim is to help clients explore their businesses deploying the flawless app and offer extended responsive maintenance and support round-the-clock across the globe.
How we build Attractive, Functional, Scalable and sales driven Hybrid apps
Latest Hybrid Frameworks
Using the latest framework of hybrid, we provide diverse, end-to-end business capabilities for our client's mobile and web applications through a focused approach.
High Performance
We equip apps with superior UI and flawless performances on both Android and iOS. Our specialist app developers know the importance of lightweight applications, which reduces loading time and provides better performance
Multi-Platform Functioning
Our cross-platform app development services are based on advanced technology and enable the app to function with similar functionality on various platforms, thus helping clients to establish a huge customer base.
Feature-Rich Products
The tendency to adopt cutting-edge technologies to build the most unique feature for apps distinguishes us from most of the Hybrid App Development Company making our presence prominent.
Why Choose Us for Your Hybrid App Development
Rigorous Quality Assurance Testing
Dedicated Hybrid Technology Experts
Rigorous Quality Assurance Testing
The Most Advanced Technology And Tools For Meticulous Testing
Based on your application, we go with the best technologies and tools to ensure quality testing for your Android and iOS mobile apps helping clients with hasslefree experience.
Dedicated Hybrid Technology Experts
The Perfect Blend Of Experience And Expertise In Hybrid Development
We are a tech-savvy hybrid mobile app development company, and developers have an outstanding portfolio that showcases feature-rich hybrid apps which has the potential to drive maximum ROI.
Client-Centric Approach
We Are With The Clients And For The Clients
The dedicated and highly proficient hybrid app development team has in-depth knowledge and creates secure, feature-rich apps that completely fit the client's each and every requirement.
Accelerated Delivery
Value Proposition, And Transparent Delivery Models
We aim to proceed with transparency while delivering any project and strive to create an impact on your business with aligned delivery models with 100% YOY growth records.
Contact us for free consultant
Client Testimonials
Excellent response time, friendly, good developers. They are always happy to help and say what can and can't be done. Very satisfied overall.
Bart Wolkowski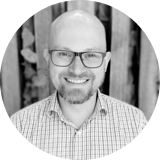 I have been working with Hexamarvel for over 3 years and have never been so impressed with a team before. So much so, I have referred them countless friends, clients and colleagues for assistance with the development of their websites and their experience is the same as mine. Brilliant!
Chiquita Searle
Hexamarvel were easy to communicate, down to earth and they listened and spent time understanding our requirements. The team was helpful and interactive even after post-launch and we were impressed all around. We highly recommend Hexamarvel and will continue to use their services for all our web development needs.
Dean Weinman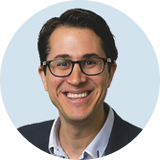 I am thrilled with the website that Hexamarvel technologies created for me! It turned out exactly as I had hoped and I've received many compliments on the design and layout. Hexamarvel were professional and reliable and very available to attend to my needs and requests.
Joanne Lipinksi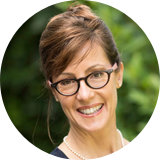 Hexamarvel was very professional, prompt and delivered on time. We are very happy with their services.
Lilly Liu
We have used Hexamarvel for many development projects over the last few years, and as always, are impressed and more than satisfied with their work. Hexamarvel stand out with their excellent customer service, they are always patient with changes. We will continue our excellent relationship with Hexamarvel as our preferred web development agency for the future.
Natalie Brown
Hexamarvel are absolutely amazing! They helped build our website from start to finish and were friendly and helpful every step of the way. Nothing was ever too much trouble for them. No matter what I wanted changed, or any ideas I had, they were more than happy to help!
Sam Corfield

Our Hybrid App Development Process
Frequently Asked Questions
From somewhere I got to know the Hybrid apps are easy to develop. Is it true in comparison to Android or iOS?
Yes, hybrid apps development is comparatively easier. It is time-efficient, cost-efficient, and involves less effort in development, and this is because of a single code in the application for various platforms.
Thus, if you are planning application development, the Hybrid app development services can be a better solution for you, for more details, connect with the Hexamarvel development team.
Can my Hybrid app compete with android or iOS App?
Yes, Definitely, it has the tendency to target a more user base. For your information, a hybrid application can run on different platforms, which increases the audience reach. And as for performance is concerned, Native apps run faster, but no hybrid app owner has ever come with issues about hybrid apps lacking performance.
Most importantly, apps like Twitter and Instagram are built on hybrid and not to mention their introduction and popularity. All thanks to their efficiency and capability to attract more customer base.
Is hybrid app development budget-friendly?
Yes, of course. As we know, developing a hybrid application requires single coding, hence it saves up a lot of costs. It is not required to build the app for two different platforms, and the same code is written for all platforms, which lessen your development cost. We are a known cross-platform mobile app development company.
One thing is haunting my mind, will my users' credentials be secure with Hybrid apps?
Yes, we highly value our clients creditianls, thus it is our sole responsibility to maintain your user's security as the priority of your business. Thus, we make sure no security tempering is involved during our service. Relax and dodge off your worries.