Modern web and mobile apps with AngularJS
At Hexamarvel, our experienced team adds nothing less than the highest level of flexibility for your web apps. AngularJS is a Javascript-based open-source application framework that can help provide robust and seamless applications which can take your business to the next level. Hexamarvel can boost your app with AngularJS enabled business intelligence tools and impeccable app management.
Single Page Application (SPA)
AngularJS ensures not much time or data is spent while navigating between pages. The application data is retrieved with a single page load. Since it pre-loads application content and cache pages, the hassle of downloading pages each time is reduced and what you get is a fast and responsive application.
Custom AngularJS Development
AngularJS mimics HTML websites, but with a high level of dynamism, thus providing optimum customization. Our experienced team at Hexamarvel determines designs and detailing based on your business needs. Impressive and attractive feature-packed AngularJS apps run smoothly across all platforms.
AngularJS Plugin and widget development
An extension of HTML, CSS, and JavaScript, AngularJS packs in all the custom widgets and plugins that make your web application awesome. Its compelling high level of abstraction facilitates ease in developing customized widgets and plugins that are nothing less than amazing.
Social networking App development
Our team at Hexamarvel develops unique and dynamic social networking apps with AngularJS. The attractive front-end features of AngularJS are guaranteed to make your social networking application an instant hit.
AngularJS cross-platform development
Simplifying the process of app development and testing, Hexamarvel combines the intuitive Javascript components of AngularJS with the open-source Apache Cordova to create cross platforms apps that look work just as well on any device.
Interactive Real-Time Apps
Perfectly designed and orchestrated real-time applications are the future, and that is exactly what end users are inclined towards. Hexamarvel always keeps your business at the top by developing applications with instant and real-time updates that refresh without any delay.
AngularJS migration services
Hexamarvel makes migrating to AngularJS as easy and stress-free as possible. Our developers migrate individual components after planning a complete migration strategy so we can keep downtime to the minimum and your customers are able to access the application without any issues during the migration process.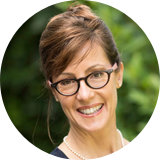 I am thrilled with the website that Hexamarvel technologies created for me! It turned out exactly as I had hoped and I've received many compliments on the design and layout. Hexamarvel were professional and reliable and very available to attend to my needs and requests.
Joanne Lipinksi
Founder Director, Babycreate
Why work with Hexamarvel?
We Listen, we discuss, we advise
Skilled & certified developers
100% money back guarantee