Strict
NDA Terms
Agile
Development Process
High Google PageSpeed
Insights & GTMetrix score
100% Money
Back Guarantee
Tailor-made Front-end Development Services For Robust & Secure Website Development
We at Hexamarvel, offer highly sophisticated frontend development services to build engaging user experiences and secure applications that deliver unique solutions customized to meet client needs. Our team of front-end developers is experienced and follow the latest industry trends.
PSD to HTML Conversion
We develop a visually appealing and compelling website offering unmatched quality PSD to HTML Conversion from Based on proven techniques.
PSD to Email Conversion
We extend our front end web development to all the possible prospects to provide responsive and pixel perfect PSD to Bootstrap and email conversion services.
Sketch to HTML Conversion
Our team is capable of developing responsive layouts and Bootstrap-based projects with designs along with JavaScript features.
Dedicated Front-End Developers
With our dedicated development team, we ensure complete support to build and manage development working exclusively for your project.
Existing Site to Responsive Conversion
We make your existing website alive by delivering the latest designs and high quality hand-coded for responsive conversion services.
JavaScript Development Services
We are recognized offshore JavaScript web application development company to provide AngularJS, Node.js, React.js & VueJS development services.
We Are Experts at Building Beautiful, Feature-Rich Front-Ends Website
Fast & dynamic website
We make use of tech-lead ideas and platforms to build applications that load fast and are fully responsive to meet the defined business needs.
User-Friendly Experience
Hire frontend developer, who incorporates the best functionality, accessibility, and performance into web projects making it consistent across all browsers & devices.
Advanced security
Get maximum scalability in your website using the advanced security like high-security plugins, secure admin dashboard, etc.
Pixel Perfect Coding
Using the intense framework knowledge, and advanced JavaScript coding skills, our frontend developers employ useful tools for pixel-perfect development.
Explore Our Front-end Web Development Portfolio
Single Vine Yards
Accomplished Responsive website design, WordPress theme development, WooCommerce incorporation to sell products online.
Technology Stack:

WooCommerce, HTML5, CSS3, jQuery
Move Safe
Responsible for WooCommerce integration, Responsive layout, Mobile friendly and JavaScript animation
Technology Stack:

WooCommerce, HTML5, CSS3, jQuery
Why Choose Us for Your Front-end Website Development
Seamless Support & Maintenance
W3C Validated Markup
Several Tools Available to Scrutinize Web Document With W3C
We make sure our code meets W3C standards, like full-semantic, SEO-friendly, and cross-browser compatible.
Smart Coding Strategies
Coding lead by Engineering to Carve Best Result
We are Technology Enthusiastic frontend web development company and ensures a successful business strategy for a high-quality web.
Dedicated Resources
No-fuss and Hassle of Hiring Employees With Us
We have dedicated and skilled professionals who make the best use of technology to fulfill the latest web requirement.
Seamless Support & Maintenance
Exclusive Aid For Your Project to Ensure No Room For Error
Avail the total control of your development processes in a complete state-of-art infrastructure with proper assistance.
Contact us for free consultant
Client Testimonials
Hexamarvel were easy to communicate, down to earth and they listened and spent time understanding our requirements. The team was helpful and interactive even after post-launch and we were impressed all around. We highly recommend Hexamarvel and will continue to use their services for all our web development needs.
Dean Weinman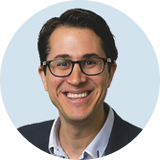 I have been working with Hexamarvel for over 3 years and have never been so impressed with a team before. So much so, I have referred them countless friends, clients and colleagues for assistance with the development of their websites and their experience is the same as mine. Brilliant!
Chiquita Searle
Excellent response time, friendly, good developers. They are always happy to help and say what can and can't be done. Very satisfied overall.
Bart Wolkowski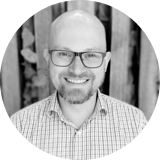 Our Front-end Development Process
Frequently Asked Questions
How long does it take to create the frontend of the Website?
There are many factors that determine the time taken to build a fully functional frontend website. However, customized web designing work takes 1 to 4 weeks, depending on the complexity of the project. Further, the post-development phase additional 1 to 6 weeks is needed, depending on the number of pages and functionality. We are focused on the agile development process to deliver projects in minimum possible time.
Is Front End Development Easy?
Well, the practice of front end development is a bit complex, for say- it's simple to learn but difficult to master.
Can you name a few frontend programming technologies you work on?
Front End development frameworks are a combination of Javascript, CSS, and HTML
Which is the best for my project front end or backend?
Well, this depends on your project. However, the trend of development favors frontend development, as frontend is primarily used to be coded other than business logic, whereas the backend involves integration steps that need to be executed periodically.
Is Python front end or back end?
Python is used for both front-end or back-end development. The easily available syntax and widespread server-side makes Python a core programming language for back-end development.
Will my website be Search Engine Friendly With Frontend?
Yes, Our front end web development services are exactly based on clients' website requirements. Thus, all our websites are built considering search engine algorithms.