We create online websites that convert and sell well
Our goal is to provide all our clients with exceptional websites that become an extension of their business. At Hexamarvel, you get attractive online WooCommerce stores that are not only feature-rich and scalable but also secure and high on performance. We utilize the latest web technologies and version controls to build websites that keep you ahead of your competitors.
From planning to design, development and deployment, our experienced WooCommerce developers can handle the entire process seamlessly. Instead of providing all our clients with the same cookie cutter solutions, we take the time to understand your business problems and prospective customers, and then suggest a WooCommerce solution accordingly. Our developers always focus on how we can take your business to the next level.
Here are some reasons why WooCommerce is the best choice for your eCommerce website:
Lightweight WooCommerce themes and addons are lightweight, which makes sure that it doesn't take long for your eCommerce store to load, on any browser.
Easy to use With a simple interface, managing the backend of WooCommerce does not take much of an expertise allowing you to keep track of your sales and inventory without any technical knowledge
Secure Being a staple for eCommerce stores, WooCommerce protects your business from any hackers and safely process online payments from your customers.
With years of handling WooCommerce development across different industry verticals, we, at Hexamarvel, have a great understanding of WooCommerce extensions and plugins along with the required interactive and UX design.
PSD to WooCommerce
Have a PSD template for the website design you want? Send it our way and we'll transform your PSD vision into a stunning WooCommerce store. Our experienced WooCommerce developers take into account every little detail of the PSD design and incorporate it in the final website design
WooCommerce migration
Need to migrate to WooCommerce? Let us take the charge. Hexamarvel can guarantee a smooth transition of your existing website or online store to WooCommerce platform without any issues. We take extra care to make sure there is zero downtime or security loopholes.
Inventory management
With our WooCommerce solutions, managing inventory will no longer be a confusing task. By incorporating inbuilt modules or third party integration, we make it easy for you to access and manage inventory through a user-friendly interface.
WooCommerce Customization
Giving you the complete freedom to customize your eCommerce store exactly the way you want, we customize the features of WooCommerce using hooks and overrides.
Automated Integration with TradeGecko
Realtime NetSuite WordPress Sync
Third party Shipping Integration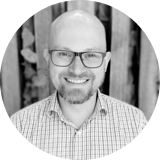 Excellent response time, friendly, good developers. They are always happy to help and say what can and can't be done. Very satisfied overall.
Bart Wolkowski
Redwolf + Rosch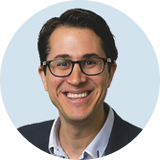 We launched our new website and we are ecstatic with the way the site turned out. Hexamarvel were easy to communicate, down to earth and they listened and spent time understanding our requirements. The team was helpful and interactive even after post-launch and we were impressed all around with their skills, customer service and attention to detail every step of the way. We highly recommend Hexamarvel and will continue to use their services for all our web development needs.
Dean Weinman
Managing Director, Deasil Management
We have used Hexamarvel for many development projects over the last few years, and as always, are impressed and more than satisfied with their work. They are very thorough, and knowledgeable – which gives us the confidence that we are getting the best care for our projects. They are able to transform our Photoshop designs into pixel perfect websites while utilising best practise development methods. Hexamarvel stand out with their excellent customer service, they are always patient with changes and any changes we make are always done very quickly. We will continue our excellent relationship with Hexamarvel as our preferred web development agency for the future.
Natalie Brown
Nat Brown

Hexamarvel are absolutely amazing! They helped build our website from start to finish and were friendly and helpful every step of the way. Nothing was ever too much trouble for them. No matter what I wanted changed, or any ideas I had, they were more than happy to help! As we work with, and support a lot of clients, it was very important to us that our website was beautiful to look at and easy to navigate. We are so incredibly happy with how it turned out and are constantly getting compliments! Thank you so much! We couldn't recommend Hexamarvel enough!!!
Sam Corfield
Make Me Mindful
Why work with Hexamarvel?
We Listen, we discuss, we advise
Skilled & certified developers
100% money back guarantee
HOW MUCH DOES YOUR PROJECT COST?

CALL
WRITE
CHAT

Leave Your Phone No
and we will contact you for details about your project.

Let's talk about your project
Get a free, tailor-made project estimation in a business day

---
Book your FREE 30 minutes consultation with