End-to-end Joomla web development solutions
Over 2 million worldwide websites use Joomla, and that is because of the functionalities it offers. An open source content management system, Joomla makes publishing content a breeze. If you still aren't sure about Joomla, here are a few benefits of it that you should know about:
Advanced content management:
No matter how complex or extensive your content requirements are, Joomla can easily handle it all with the same ease. It also makes it easy to manage users with different permission levels.
Thousands of extensions
The power of Joomla lies in the 8,000+ extensions which make it easy to add just about any functionality to your website
Highly scalable
If you are starting small but have big plans for your website, Joomla can support you ever step of the way by providing high scalability.
When it comes to Joomla web development, we, at Hexamarvel, follow a focused and result-oriented approach that helps us deliver the best of the services to you. Our team of developers, analysts, and creative designers work hard to provide you with the most suited solutions, each time.
In fact, our quality standards are the reason why enterprises and startups alike prefer Hexamarvel for Joomla web development services. With a personalized experience, competitive prices, and smart strategies, you'll get nothing but the best services from Hexamarvel.
Custom Modules Development
At any stage, you may want to add custom features to your Joomla CMS and we can take care of that for you in the most seamless way possible. Our team at Hexamarvel can develop custom modules for your Joomla website in order to add extra functionality which might not be available in the default theme.
Joomla Theme Customization
Your website is the face of your organization, and at Hexamarvel, we make sure that you are able to convey the right message to your customers. For that, we provide Joomla theme customization, so that your brand's website can stand apart from your competition. Be it designs, colours, fonts or layouts, with Joomla, any type of customization are possible. Our designers at Hexamarvel, take their time to create the perfect website design that aligns with your vision and then our Joomla developers get to coding the website.
Joomla Maintenance Services
Our diligent maintenance services ensure your website is always safe and running smoothly. With regular software updates, bug fixes, backup, and constant monitoring for vulnerabilities, we ensure that your website keeps running with perfection across all browsers and your customers have the best user experience. After all, our goal is to make sure your website operates with absolute no glitches.
CMS with Easy Page Builders
Integrated E-commerce Systems
Complex Business Directories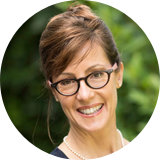 I am thrilled with the website that Hexamarvel technologies created for me! It turned out exactly as I had hoped and I've received many compliments on the design and layout. Hexamarvel were professional and reliable and very available to attend to my needs and requests.
Joanne Lipinksi
Founder Director, Babycreate
Why work with Hexamarvel?
We Listen, we discuss, we advise
Skilled & certified developers
100% money back guarantee