Strict
NDA Terms
Agile
Development Process
High Google PageSpeed
Insights & GTMetrix score
100% Money
Back Guarantee
Our Comprehensive Android App Development Services
Since our inception, we were completely dedicated towards a client-focused and result-oriented Android app development process that distinguish us from our competitors and strengthen us to deliver enterprise-level app services for almost every industry verticals. We cater to startups, SMEs, and big enterprises to meet their diverse requirements in a systematic approach.
Custom Android Apps Development
We are highly specialized to build customized Android apps that improve the apps operational efficiencies to attract a huge audience base.
Android Wearable App Development
Our skilled and professional Android developers build the wearable android applications, thus increasing your sales horizon and target a huge audience.
Android TV App Development
We understand the modern requirement of end-users, hence our android TV App development team is specialized to modify your existing apps to also run on TV devices or create new apps.
Android Tablet App Development
Our Android tablet App Development services are comprehensive and the process includes from idea development to design to testing and then launch.
Android Game App Development
Using a wide variety of advanced tools, we make games run smoothly on a different set of devices and amplify your success for a profitable business.
Enterprise Android App Development
Onboard on a simplified way to business online, with our concrete enterprise Android App Development, ensuring the confidentiality of your sensitive and confidential information.
How We Build Attractive, Functional, Scalable, and Sales Driven Android Apps:
High Performance
We bridge your idea and requirement with a winning solution to create highly sophisticated and extremely usable mobile applications that are scalable and highly performing according to your business requirements.
Up To 99.9% Crash-Free
Hexamarvel is a top Android Development Company and the team has a knack for rapid prototyping and agile development ensuring crash-free application development.
Cyber secure
Utilizing extensive expertise, methodologies, we adhere to cyber rules and regulations, hence our Android Apps development that perfectly provides complete security to any business type.
Material design compliant
Elevate your user experience as our astute skilled team specialize to build easy-to-use and unique Android app UI / UX designs that allow easy navigation across any device.
Why Choose Us for Your Android Application Development
Experienced Android Developers
Over 8+ Yrs. Experience In Android
Successfully Delivered 150+ Projects
Assistance With Getting Apps In Google Play
Experienced Android Developers
Get Assistance From Certified and Experienced Android App Developers
Our experienced Developer understands the client's business requirements and comes up with a time-tested methodology, and cutting-edge tools for the application development for best results.
Over 8+ Yrs. Experience In Android
Veteran Android App Development Agency
We are in the industry for a long duration and highly dedicated to building mobility solutions that fit our client's business challenges and generate maximum revenue.
Successfully Delivered 150+ Projects
Avail Our Success Mantra For Your Upcoming Project
Our exceptional quality Android apps with pleasant user experience and prompt delivery, embrace our success story as one of the best android development company.
Assistance With Getting Apps In Google Play
Get Easily Featured On The Play Store With Expert Assistance
Among our android development services, we also help you publish your app hassle-free and better acquisition insights with skilled developer's team
Contact us for free consultant
Client Testimonials
Excellent response time, friendly, good developers. They are always happy to help and say what can and can't be done. Very satisfied overall.
Bart Wolkowski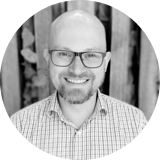 I have been working with Hexamarvel for over 3 years and have never been so impressed with a team before. So much so, I have referred them countless friends, clients and colleagues for assistance with the development of their websites and their experience is the same as mine. Brilliant!
Chiquita Searle
Hexamarvel were easy to communicate, down to earth and they listened and spent time understanding our requirements. The team was helpful and interactive even after post-launch and we were impressed all around. We highly recommend Hexamarvel and will continue to use their services for all our web development needs.
Dean Weinman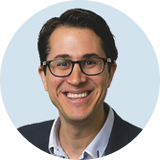 I am thrilled with the website that Hexamarvel technologies created for me! It turned out exactly as I had hoped and I've received many compliments on the design and layout. Hexamarvel were professional and reliable and very available to attend to my needs and requests.
Joanne Lipinksi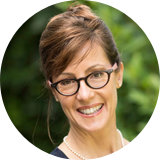 Hexamarvel was very professional, prompt and delivered on time. We are very happy with their services.
Lilly Liu
We have used Hexamarvel for many development projects over the last few years, and as always, are impressed and more than satisfied with their work. Hexamarvel stand out with their excellent customer service, they are always patient with changes. We will continue our excellent relationship with Hexamarvel as our preferred web development agency for the future.
Natalie Brown
Hexamarvel are absolutely amazing! They helped build our website from start to finish and were friendly and helpful every step of the way. Nothing was ever too much trouble for them. No matter what I wanted changed, or any ideas I had, they were more than happy to help!
Sam Corfield

Our Android App Development Process
Frequently Asked Questions
Can you please suggest, which platform to choose between iOS and Android? I am confused.
Let me draw your attention towards selection prospect, there are multiple of factors that play important role in selection of platform; for instance demography, budget, time, target audience and etc. Once you're clear with these questions, you will find easy to choose between iOS and Android or both. Further, if you have more queries, you can connect consultants at Hexamarvel for a better assistant.
How do you take care of the data security of my app?
For your information, let me make you understand that Mobile application development includes several steps. Thus, to assure that there are no security related issues to the app, we proceed with each minute detail. Further, to avoid loose-ends causing security breaches/data theft we follow this approach. The first one is, we use the authentication token system to work against hacking during the data transmission. Secondly, we go with Encryption for sensitive data for storage.
What if I want transparent interaction with the entire team during the development phase, will I get that space?
In our android app development agency, we assign the project to a project leader who responded to take care of the entire project and interact with the client. the single point of interaction is done to avoid any miscommunication, The team lead communicates with all team, and respective client and implements things accordingly. However, if the client's demand we introduce with each member of the project.