Here's What you'll Learn
Let's have a look at why Magento is the best Omnichannel retail platform that unifies all your multi-channel services in a seamless manner.
If we talk about the retail industry, providing customers with a seamless experience is critical. Agree Right?
Due to this, retailers in order to expand their global client outreach and sales, are now focusing on the multi-channel retailing approach.
It even offers a wonderful shopping gateway and helps retailer's meet their customers' needs.
Magento can take over to offer best retail experience
Customers are already enjoying pleasant experiences because of integration of various ground-breaking solutions, and this has boosted their expectations for an even more enjoyable buying experience.
But, don't worry! Magento has solutions for this! It helps you to sustain your customer experience and even increases it over time.
Magento has proven to be a popular eCommerce platform for businesses and this omnichannel retail solution is the backbone of online commerce.
What Is Magento Omnichannel?
Magento's omnichannel strategy entails integrating several sales channels for clients' comfort in purchasing things quickly.
It is related to launching several sales channels, such as a website, mobile app, social media, email, and a physical store, to establish a strong brand presence and mobility.
Customers may find adaptable touch points of the same brand to purchase, interact, return products, and much more seamlessly using the omnichannel strategy of the Magento platform.
Magento's omnichannel solution enables businesses to customize their omnichannel e-commerce platform to meet their own business requirements while also providing the flexibility and convenience that their customers expect.
Magento Is the Best Omnichannel E-Commerce Platform – Here's Why?
Intuitive User-Experience
Individuals always wanted to shop by physically going to the store, but the online platform's reliability and seamless process is changing people's attitudes toward old means of shopping.
And in this, Magento is your one stop partner. It helps you build scalable online stores while offering an amazing user-experience.
It enables you to create an online company platform that combines the experience of a physical store with the comfort of an online store for your clients.
Magento eases the process of customer navigation for online stores, right from selecting products, to checkout and payment gateway.
Magento is an excellent platform for implementing unique web designs, as its third-party modules provide excellent assistance.
It's simple to add features to your online company site with Magento by connecting it with various third-party extensions.
It even includes a slew of innovative enhancements that work together to improve the functionality.
E-commerce behemoths such as eBay and Amazon also use Magento.
Retailers can use Magento's extensions to offer their products on these sites.
It also supports third-party integrations with Paypal, Mailchimp, Quickbooks and Google Analytics.
Also read: Tips and Best Practices for Your Ecommerce Store
Additional Functionalities
Magento is a good option if you want a site with a lot of unique elements. The stage provides the ultimate Magento omnichannel solution by providing a diverse range of options.
You may integrate the desired functionality onto your Magento eCommerce store and begin selling online.
Magento continues to provide new functionality on a regular basis. With Magento stage, you can expect future-ready multi-channel retailing locations.
Omnichannel's establishment of your modern retail outlet on the Magento platform keeps you updated and prepared to use.
Magento's omnichannel solutions let customers have a more seamless experience by providing real-time data and a 360-degree picture of their orders and deliveries.
Certainly, you may complete purchases more quickly and expect higher conversion rates. You may keep track of the orders and ensure that they are delivered on time.
Customers will be delighted if you deliver your goods/services faster. Furthermore, happy clients for your online store leads to an increase in sales.
Social Media Integrations
Magento, is an excellent choice for combining many social media channels into a single stream over which retailers keep control of the majority of the data.
If you want to reach a larger audience, connect social media networks with Magento and increase your earnings. Allow people to share your app or website on their social media accounts to help spread the word about your company.
As per Sociable Lab, Facebook friends reviews attract 62% of online customers. Magento and Pixlee's Social Feed can help you integrate social media with your site and make the most of your clients' data.
An e-commerce framework can only be considered fully omnichannel if it makes your eCommerce website fully responsive on all devices.
This is an important element that ensures that your customers have an excellent shopping experience when they shop at your website.
And to offer the seamless customer experience, Magento will help you out. Magento 2 makes it much easier to create responsive designs for online retailers. It means that your website will work on all major devices and browsers.
As a result of consistent connection with the brand throughout all devices, your customers can enjoy a wonderful purchasing experience.
In contrast to the traditional purchasing experience, today's consumers demand a personalised experience and a profound need for the brand's accessible presence.
Mobility became more of a requirement than a trend in these digital times. Because of the fierce rivalry in the market, the relationship between brands and customers is highly unstable.
Due to this, customer behaviour has shifted, as has the way marketers contact them in order to sustain client relationships.
And a mobile/shopping app can help businesses tackle this problem intelligently and effectively. Magento extensions enable your consumers to enjoy a simple shopping experience with easy payment, delivery, security and other features.
Also read: Advantages of Magento 1 to 2 Migration
A tech-savvy customer has an infinite number of interactions in today's ultra-tech environment while making purchases.
All possible customer engagements with a brand at various points during the purchasing journey are referred to as touch points.
A sophisticated Magento omnichannel retail technology will seamlessly connect all of these interactions to provide a complete and satisfying shopping experience to the customers.
And Magento does exactly the same. It connects all of these interactions to provide businesses with a comprehensive view of customer behavior. As a result, retailers can better serve their clients.
To Conclude –
I'm sure after hearing a hell lot of benefits, you want to rely on Magento omnichannel solutions for your online store?
Isn't it?
If yes, then don't wait much, and get started right away.
And even if you already have a retail store, we still can help you by migrating it to Magento. To know more about it, you can check out this blog.
Many programmers and eCommerce store owners throughout the world favours Magento because of its out-of-the-box functionality. It allows users to stay up to pace on the most recent changes to an eCommerce store.
It is critical to hire the best Magento development firm in order to achieve the greatest potential results and spectacular Magento development.
For a solution to this problem, you can speak with one of our Magento specialists or check out this guide to learn more about the finest solutions for helping your company achieve new heights.
Awards & Recognitions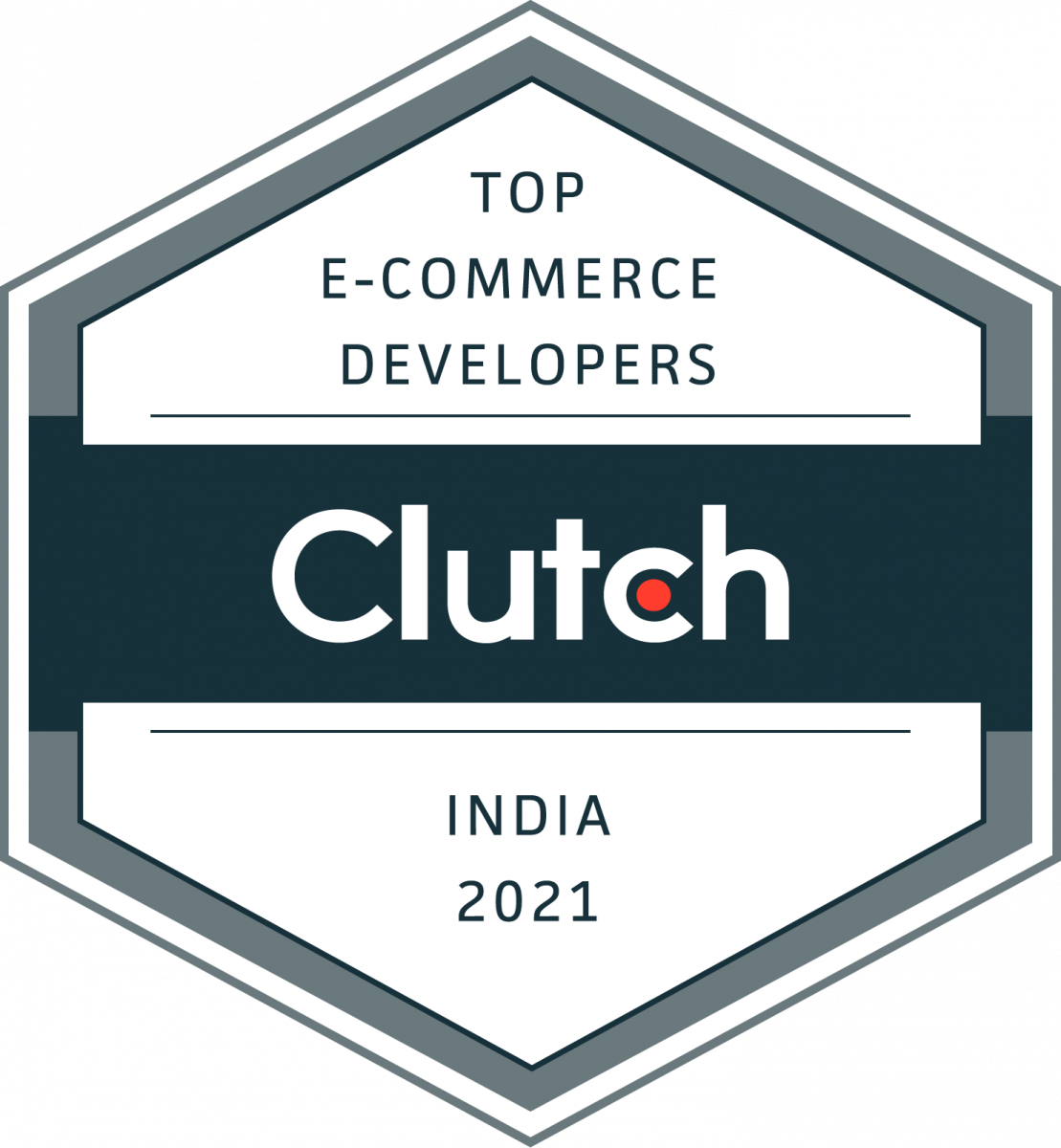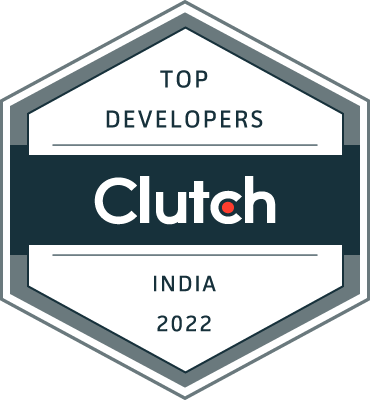 HOW MUCH DOES YOUR PROJECT COST?

CALL
WRITE
CHAT

Leave Your Phone No
and we will contact you for details about your project.

Let's talk about your project
Get a free, tailor-made project estimation in a business day

---
Book your FREE 30 minutes consultation with