Here's What you'll Learn
With the emergence of new technologies each year, we can observe web development trends changing to a greater or lesser extent. So, below we've mentioned some top web development trends and technologies that are growing to boost up the market
Every year, web development increases at a fast pace. Developers are always discovering new technology as they look for fresh methods to innovate. And, in order to take your business to new heights, you must adapt to these changes.
If you don't keep up with emerging trends, your website's performance and user experience will suffer. You might fall behind your competitors and lose users to websites that provide superior experiences with the latest trends.
But don't be concerned! We've got your back.
We, as a leading web development agency, compiled a list of the ten web development trends to watch in 2022 for an interactive user experience. So, continue reading to know more about what's trending & keep your customers satisfied.
Top 10 Trends Web Development Trends
1 – AI Powered Chatbots
A chatbot driven by AI is a more enhanced version of a standard chatbot. AI chatbots use Natural language processing (NLP) and machine learning (ML) to better grasp user intent and give a human-like experience.
Companies can save money by replacing their support managers with self-learning AI bots. Our web development company can help you in integrating a chatbot powered by AI into regular/professional websites and even Progressive Web apps (PWAs).
Note – AI-powered chatbots improve the online experience for 2 billion consumers. (Add this as a quote)
Web Development Benefits of AI-powered Chatbots –
In general, chatbots respond quickly in an emergency and are quick to handle issues.
Provides a fantastic user experience
They can provide answers to frequently asked questions and connect users with the appropriate human assistant.
2 – Blockchain Technology
Blockchain provides a two-sided transaction event. It means that a decentralized network verifies each transaction.
Blockchain is not one technology; it acquires information data in blocks that are tied together to form a chain. It has many advantages, one of which is that it makes the process safe and error-free.
Blockchain technology helps web development companies to leverage open source solutions for their projects, which simplifies the development process. Blockchain technology allows businesses to maintain customer's financial data securely.
Why Blockchain for web development?
Reduces the business's financial costs.
Reduces the number of transaction contracts.
Improves cash flow.
Promotes transparency of financial transactions
3 – Single Page Applications(SPAs)
Single-page apps (SPAs) are JavaScript-based web applications that load a single HTML page in a visitor's browser and automatically update content without the need to refresh the entire page.
SPAs are considered to be one of the most important contemporary web development trends.
The developer community has commonly embraced SPAs, since leading companies like Google, Facebook, and Twitter uses them.
The following are some of the advantages of SPAs:
SPAs are quite affordable
As per developers, it is easier to create
SPAs acquire less space on servers and offer data information to users seamlessly on a single page.
4 – Augmented & Virtual Reality
Incorporating augmented reality and virtual reality technology into website design will elevate the overall website experience to new heights.
Statista predicts that the worldwide AR, VR, and MR market will grow from $30.7 billion to $300 billion by 2024.
The COVID-19 outbreak has also pushed digital businesses to use the most innovative graphic tactics in their websites to provide customers with a more authentic experience.
Many web development companies are using unique augmented reality (AR) approaches to improve the user experience.
What are some amazing features of AR/VR?
Allow customers to try products before purchasing them
Improving the user experience
Create a more tangible purchasing experience with online stores
Also read: 10 Reasons Why WordPress Is a Favorable Choice Among Startups
5 – Voice Search
Google, Amazon, Apple, and other companies have introduced smart speakers and speech recognition technology, which has resulted in an increase in the amount of voice searches.
We expect the market for voice assistants to expand from 2.8 billion dollars in 2021 to 11.2 billion dollars in 2026. Consumers use voice-enabled gadgets to research products in 51% of cases.
As a result, a growing number of consumers will prefer to conduct voice searches rather than text queries. To be recognized for relevant voice searches, web development companies should optimize website content using primary and secondary keywords.
Benefits of voice searches –
Allowing a user to order more things while saving time
Assisting in the analysis of client behavior
Increases the effectiveness of local SEO initiatives
Increase consumer loyalty and trust
6 – Cybersecurity
One of the most pressing problems for 2022 is cybersecurity, or the technique of protecting data, networks, and computers from unauthorized access. Every business, no matter how big or small, is subject to cyber-attacks.
In October 2020, for instance, Software AG, Germany's second-largest software provider, was attacked, and attackers asked for a $20 million ransom amount.
Because of the worrying rise in cyberattacks, web development services has strengthened to make things easier to safeguard company and customer data.
Organizations that use cybersecurity will reduce financial losses because of security events by 90% on average by 2024.
Web developers can benefit from advances in data security in the following ways:
Use content management systems, addons, and extensions that are secure.
Select safe hosts and servers.
Make effective use of a firewall programme.
7 – Multi-experience
The entire user experience with a single application across several digital touchpoints is referred to as multi-experience.
In 2022, multi-experience will be an unavoidable website building trend. Phones, Ipads, and laptops are no longer the only smart devices used by your prospective customers. Smartwatches, AR/VR modules, virtual assistants, and other IoT devices are among the numerous gadgets available.
You should opt for multi-experience, where you can interact with your clients throughout all devices they are likely to use, also our web development agency can help you to bring out user-friendly multi-experience.
Benefits of multi-experience –
The technology allows for rapid and scalable device creation.
Developers will have access to a variety of front-end technologies and back-end services to enable them to meet a variety of needs.
It's based on low-code frameworks, giving developers more flexibility over deployment.
8 – Serverless Architecture
Working with serverless architecture prevents overload, data loss, and project failure. Serverless development means that programmers don't have to think about servers when creating and running web apps. Although these apps continue to run on servers, they are now supported by cloud providers.
This method has a lot of advantages:
Reduce the amount allocated to project development and technical support.
Makes the application's architecture more robust.
Increase the service's flexibility and adaptability.
This technology is most commonly used to solve problems by sending and receiving alerts, as well as to gain backup copies of essential data and transfer different items.
9 – Accelerated Mobile Pages.
In 2022, Accelerated Mobile Pages will be a popular web development trend. Pages that have been optimized for AMP load quickly and consequently rank higher than regular mobile web pages.
Compared to non-AMP pages, which can take up to 22 seconds to load, AMP pages take roughly 2 seconds to load.
Using AMP allows businesses to save money on user experience while also attracting people with slow internet speeds. To know more about how AMP will power your web development services, you can connect with us right away.
Benefits of AMP –
Search engine optimization is simple
Bounce rates are low
Adapts to any internet browser
10 – Progressive Web Apps!
Progressive Web Apps offer customers with smooth navigation, faster loading times, and a better user experience on your website.
Despite the fact that PWA has been around for a long time, it is still quite trending & beneficial for businesses in the long run.
With smartphones accounting for over 60% of all Google results, PWA-enabled responsive websites will be the most popular in 2022.
Leading companies like Starbucks, Uber, Pinterest, and Twitter are already using PWAs to improve user experience.
Added benefits of PWAs –
Reduced costs of development and support
Faster time to market
Improved conversion and engagement
Maintaining and updating the system is a breeze
Wrapping Up!
In the year 2022, there will be significant developments in the field of web development.
We've gone over the most essential future trends in this blog. These developments will influence how web experiences are delivered in the future.
As a result, staying on top of current trends is critical if you want to deliver the best experience for your users, increase your website's ranking, and reach new heights. Embracing them can provide you a competitive advantage and help you expand your business.
Are you seeking for a reputable web development company to assist you in putting them into action? With our intuitive web development services, our team will gladly turn your ideas into reality and help you grow your business.
Awards & Recognitions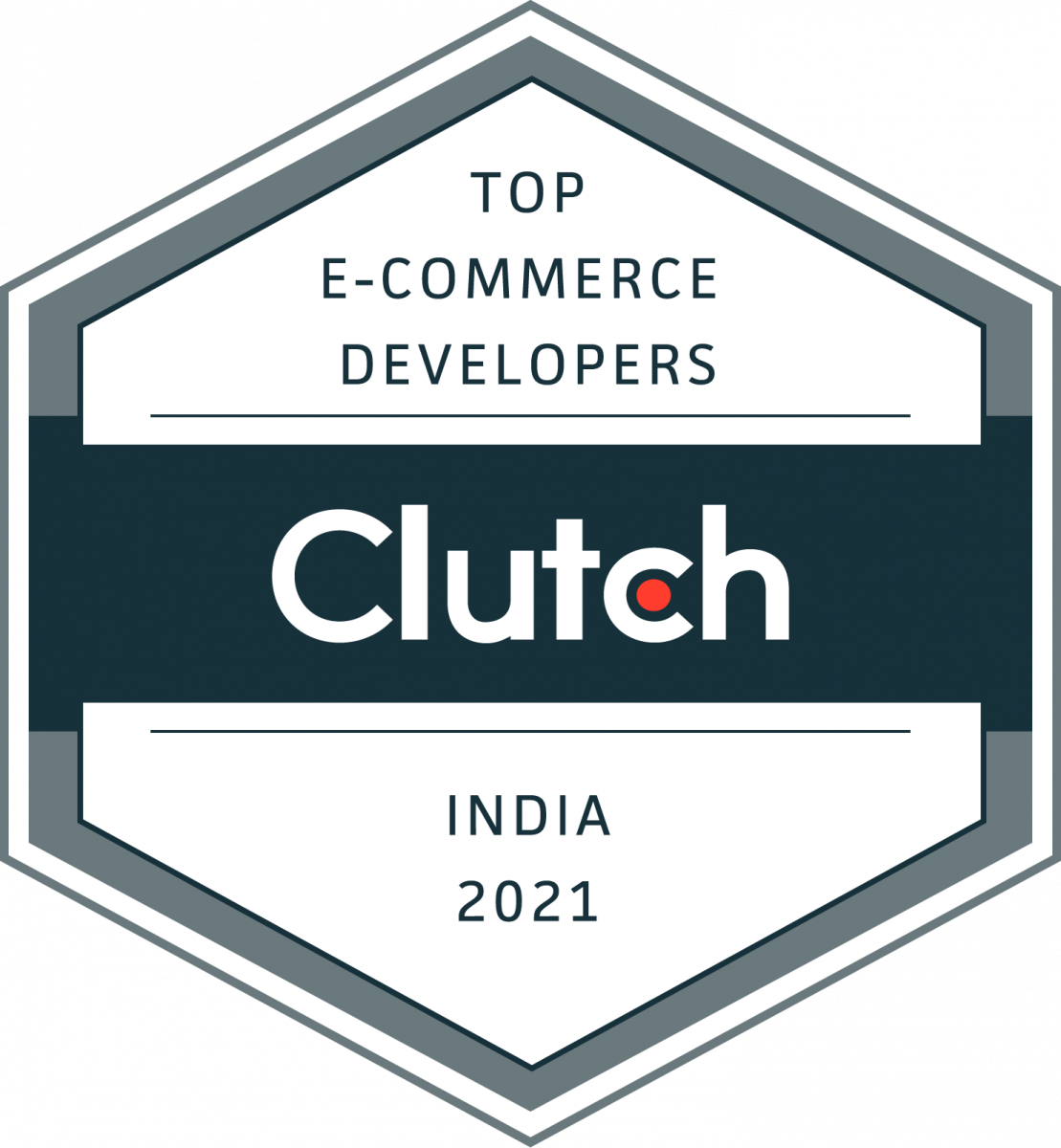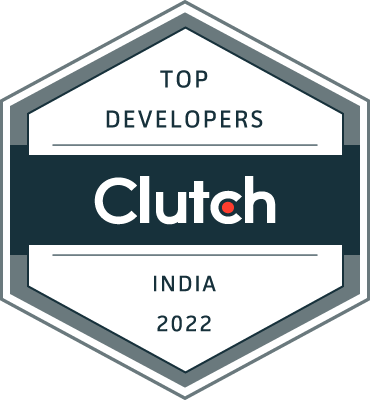 HOW MUCH DOES YOUR PROJECT COST?

CALL
WRITE
CHAT

Leave Your Phone No
and we will contact you for details about your project.

Let's talk about your project
Get a free, tailor-made project estimation in a business day

---
Book your FREE 30 minutes consultation with