Here's What you'll Learn
Nowadays, Why do business owners prefer to outsourcing web development? This blog post will give all the answers with the step-by-step guidelines on how you can outsource your web development·
Nowadays, it is critical for businesses to establish an online presence. However, not every company has the resources, expert knowledge, or know-how about website design and development.
It is when a need for a web development outsourcing company comes in.
When a company needs to either increase its online presence or start one from scratch, outsourcing web development becomes a practical option for both small and large businesses.
Outsourcing web development is necessary for various reasons, including a lack of specialized skills on the company's team, a lack of manpower to accomplish a required project, or to save money in comparison to other methods.
Web development outsourcing is turning into a worldwide phenomenon. A web application development company that is outsourced can significantly assist you and reduce any associated risks.
Do you want to outsource website design and development but aren't sure how? You are not by yourself. Many of us are in the same boat. Therefore, we have simplified this for you in this article. You will have the opportunity to clear your doubts with this ultimate guide.
Let's Find Out More About the Term "Outsourcing."
Outsourcing is a term that is commonly used to describe a situation in which a company employs a third party to manage a few tasks and activities. The service provider' is another name for this third-party company. The service provider organizes all of the resources needed to complete the work allocated to them.
This external recruitment is done for a variety of information technology-related reasons, such as outsourcing design services, outsourcing web development projects, and so forth.
How does this outsourcing process operate? The significance of commitment and business partnership cannot be overstated. Outsourcing is more about managing a relationship, trust building, and getting desired results.
When Should Businesses Opt For Outsourcing?
There are numerous reasons why businesses prefer to outsource web development. In addition to the high ROI (Return on Investment), there are multiple reasons why companies want to outsource software development.
Quicker time to market
Scaling
Improved user experience
Competitive edge
Cost-cutting measures
As a result, there may be numerous advantages to outsourcing. On the contrary, if you already have small projects or a local website design and development team, offshoring can be expensive and demotivating for your employees.
Check Out Three Leading Reasons to Do It –
1 – When You Need Skilled Developers
Web development outsourcing companies house teams of knowledgeable web designers, QA engineers, and creatives all under one roof. Hiring a seasoned web development outsourcing team will be cheaper and quicker if you want an efficient, error-free web solution.
Furthermore, the entire team is already comfortable working together, so there will be no management issues.
2 – Need a Shorter Time to Market
Website design and development outsourcing companies are used to working under short timelines. They have had an efficient process that guarantees optimum productivity in the shortest amount of time.
Such businesses are accustomed to beginning the project on the day they sign the agreement. As a result, you gain a competitive advantage by developing and launching high-quality web solutions in a matter of months.
3 – Improve Your Business Processes
As digital solutions become more common, you should look for an outsourcing web development team that can help you uplift your business. The proper development partner can create custom web development services from the ground up with your needs in mind.
As a result, your outsourcing web development solutions will improve the flexibility, scalability, and agility of your business operations.
Step-By-Step Guide to Outsourcing a Leading Web Development Company!
– Firstly, Make Yourself Aware of Your Requirements
The first step in selecting an outsource website development agency is clearly defining your project requirements and company objectives. The first should include all technological and even goals that your website must have. The latter is designed to achieve specific outcomes for your business.
Answer the questions listed below as thoroughly as possible:-
What are the objectives that my company must achieve?
What are the technological requirements for the project?
What technology stack is appropriate for my website?
Never be afraid to openly discuss your project's functionality. It can help your outsourcing web development team understand your ideation and estimate web development expenses.
It will also demonstrate to you how to outsource web development activities on a spending plan, as constructing your context of features and sprints frequently means removing irrelevant features before production starts.
– Choose the Right Outsourcing Provider for Your Website Design and Development Needs
After determining what you require from both a business and a technical standpoint, the next step is to choose an outsourcing provider for your web project. Next, you should assess this provider to see if they can assist you.
Consider the following factors when selecting an outsourcing firm:
Company experience.
Types of projects they specialize in!
Check out their customer testimonials.
Their website and social media networks.
Also, check out their developer's experience as well.
Don't pick the first company that came your way; do the deep research about different companies and their background. After the investigation, you can contemplate all the details and find your ideal fit.
– Ask Them About the Communication Channels They Adopt!
When you have decided to opt for hiring an outsourcing company, the most important thing to consider is seamless communication! You need to make sure that your company and outsourcing partner are on the same page and go through a strategic approach to achieve the desired results.
We live in an internet era, and that's why communicating with people living in different parts of the world is no longer a problem.
So, when you hire the outsourcing company, here are some of the questions that you should ask them –
Which project management tools are you using?
Which communication tools are you using?
Do you have the right project manager in place?
Can you be able to work in our desired time zone?
At which regular intervals do you arrange a meeting?
If your answers align with each other, then only move forward.
– Conduct an Interview With Their Developers & Ask Them the Right Questions
Once you've decided which candidates you want to hire for your main project, do your best to learn as much as you can about them. The best way to choose a web development outsourcing company is through a video interview with their team. For interviews with outsourcing companies, formulate questions in advance.
The following are the most important questions to ask an outsourcing development company developer during an interview:-
Have you worked on projects like ours before?
Have you worked in the same industry as we have?
Can you send me some live examples of your work?
Share a bit about your educational background.
Do you possess any prior knowledge of the technologies needed for our project?
What expertise and experience do you have?
What methodologies do you employ when working on web projects?
Which security practices did you follow during the development?
If you receive satisfactory answers to the above questions, move forward with that particular outsourcing company.
– Deciding the Budget and Cost of Outsourcing a Web Development Company
Yet another crucial step in hiring the right outsourcing company is deciding the budget and choosing the partner who will align with your budget.
Choosing the cheapest company that will come your way is not the ideal way to outsource a web development company. You need to research and ask for quotes from different companies considering all the surrounding factors like experience, the expertise of developers, testimonials, projects, and other things.
On the contrary, don't overhaul and hire a company that doesn't fit in your budget. It will dwindle your finances and will ultimately let you suffer your other business operations.
So, choose the right partner who aligns with your requirements and even fits in your budget.
Apart from defining the budget of your web development project, also scale out the time frame and the location you're willing to look for the web development companies as it will have a more significant impact on the overall cost.
– Seal the Deal by Signing a Contract
Now that you've found the ideal outsourcing company to meet your web development needs, the last & final step is to formalize your agreement with a contract. When outsourcing, the most important consideration is a contract or NDA (Non-Disclosure Agreement). It safeguards both parties rights and interests.
A reputable web development outsourcing company will always recommend you to finalize your commitment by signing a contract.
The following clauses are included in a contract:
Terms of website design & development
The entire cost
Participant commitments and rights
Duration of a project
Details on post-project support (If you have)
The security information
Other discussed details
Make sure both the parties sign it, has all the necessary terms included, and there are no chances of further hassles.
Check Out Some (Underrated) Tips for Hiring an Outsourcing Company!
If you've made it this far, you're aware that there's a lot to think about when hiring a web development company. Here are some suggestions for selecting a web development outsourcing firm.
To guarantee smooth partnership, recruit the right outsourcing service.
Consider long-term services to keep your website running smoothly.
Make sure that your outsourcing company has a full-stack web development team that includes design, UX, advertising, SEO, and customer service.
Avoid using contract workers or freelancers for large, costly web development projects.
To Wrap It Up!
So, here's a wrap of this Ultimate guide about hiring an outsourcing partner for your varied business needs. We hope this article has helped you in finding the right partner. Make sure you follow each & every step of hiring along with some tips to get the desired results.
Companies that outsource to external website companies can gain a variety of advantages. If a development project is outside the scope of your company's core competencies, you should collaborate with an outsourcing business. It will improve business operations and give your company a competitive advantage.
And if you're looking for the right partner, we can help you out!
Our website design and development outsourcing team is comprised of experts who are committed to finishing your projects as quickly and affordably as possible. Get in touch with us today to find out how we can help your business succeed.
Awards & Recognitions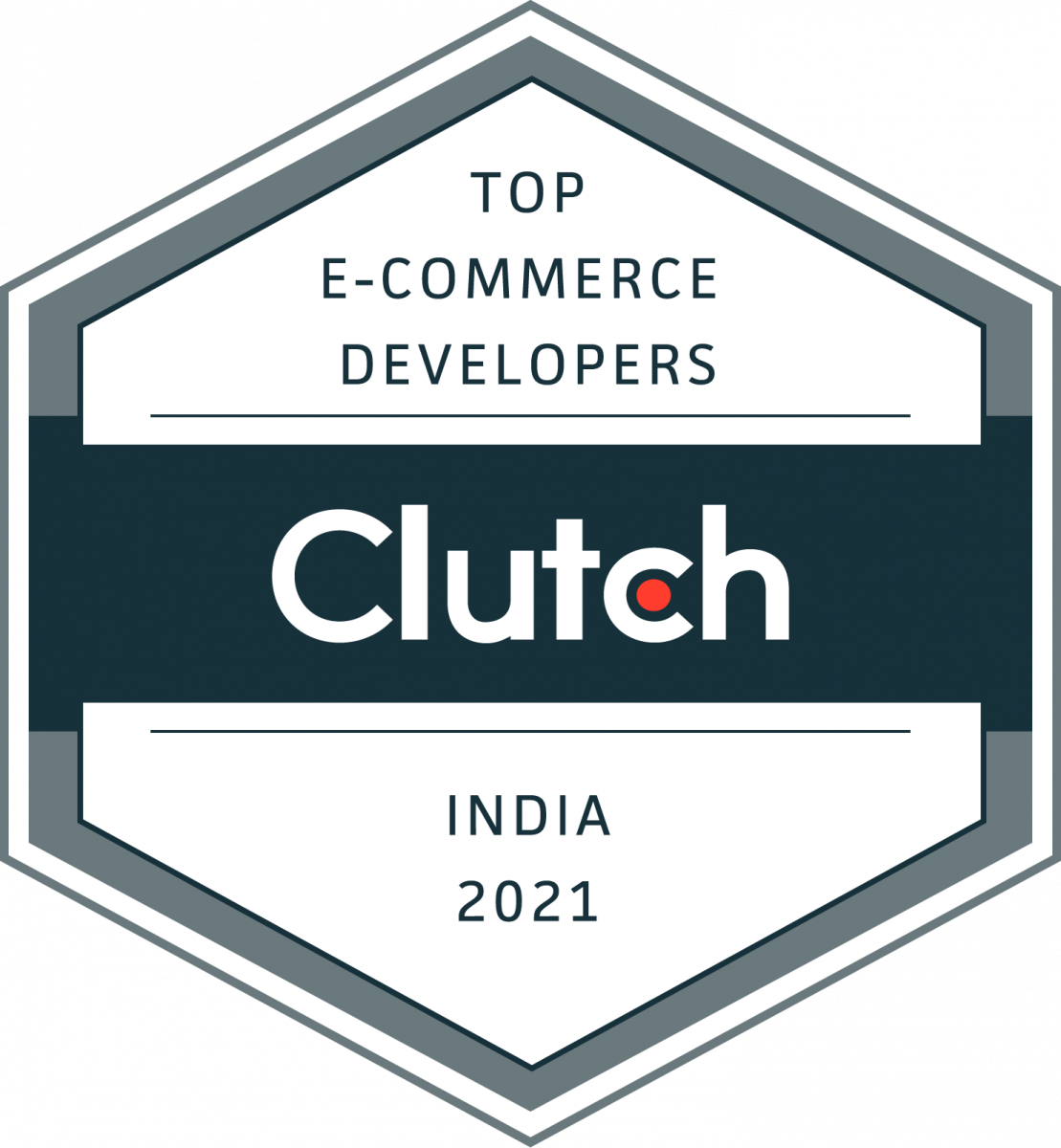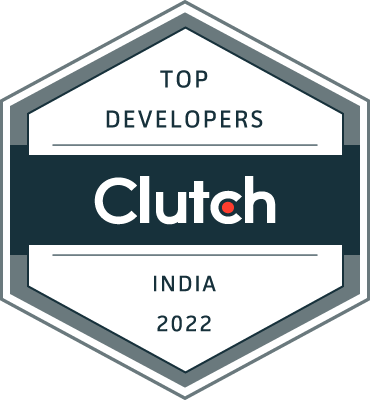 HOW MUCH DOES YOUR PROJECT COST?

CALL
WRITE
CHAT

Leave Your Phone No
and we will contact you for details about your project.

Let's talk about your project
Get a free, tailor-made project estimation in a business day

---
Book your FREE 30 minutes consultation with