Here's What you'll Learn
A step-by-step guide to building a user-friendly Multi-vendor eCommerce Website! 
As times are now changing, shoppers mainly prefer to shop online and the number is constantly increasing. And consumers are more attracted to those sites which can offer a variety of products in one place. 
So, Multivendor websites or marketplace can easily solve this problem and provide customers with a variety of products in just one place. 
Because of these amazing benefits multi-vendor websites provide to both vendors and shoppers, it has got a lot of attention.
This is why the concept of creating a multi-vendor eCommerce website is so appealing. Would you also like to create a stellar multi-vendor eCommerce website and looking forward to a simple guide to help you get started? 
If yes then, keep on reading. We as a leading eCommerce development company have covered everything in this blog! 
What is a Multi-vendor eCommerce Website?
Multi-vendor websites and stores are online marketplaces that allow third-party sellers to sell their goods. It's essentially a large retail area with several small stores run by independent vendors.
Multiple vendors are included on the platform, each with their own account that enables them to upload and show products on the website. 
The merchants can concentrate on their main expertise: supplying the most appropriate products to their customers. 
On the other hand, the marketplace owner is in charge of attracting more customers, storing goods, organizing logistics, and processing payments. The marketplace operator does not own any merchandise but instead assists buyers and sellers in completing a transaction.
Step-by-step Guide to Create A Multi-vendor Website 
Conduct Thorough Research
The first step is to perform extensive research to determine who your target market is. You must understand who your clients are (both vendors and purchasers), why they will subscribe to your marketplace and even their business needs.
If you target the right audience in terms of demographics, such as age, gender, and profession, you will have plenty of sales right away.
Pick Up the Right Business Model 
Choosing the right business models for transactions is also important. Clearing all these things in advance saves a lot of time & effort. 
Business to Business (B2B)
B2B business refers to a transaction that takes place between two businesses.
Consumers to Businesses (B2C)
B2C business refers to selling products from businesses to customers. This approach encompasses the sale of a variety of products & services.
Consumer to Consumer(C2C) 
C2C refers to transactions that take place between two customers. Individuals can trade the product or service through a multi-vendor platform.
The domain name you choose should be relevant to your business and targeted audience. Always keep in mind that when your customer hear your brand name initially, they would have no prior assumptions about it. It is up to you to develop it over a period and make it the best.
So, when naming your company, use these guidelines:
Keep it short, clear, and memorable.

To avoid trademark difficulties, double-check the availability of the chosen name.

Use a.com extension because it is widely recognised.
You can look for vacant domain names with website hosting companies and then pick your preferred one.
Choose the top Hosting Server
In a multi-vendor website, the hosting server plays an integral role in its operation and success. Over time, when you scale, it will be difficult to handle a large number of visitors from various parts of the world. 
To avoid this issue, make sure you select the robust hosting server and operate your multi-vendor site in a hassle-free manner.
Platform For Your Multi-vendor Website 
Choosing the right platform for your multi-vendor website and even availing right eCommerce web development services is crucial to get things going! 
– Shopify 
It's a well-known eCommerce platform that has everything you'd want in a Multi vendor platform. This safe software is an all-in-one package that allows you to flawlessly build your marketplace. 
Shopify provides you with its own easy and quick payment gateway and includes also other features like managing inventory and quick social media integration. It aids in the streamlining of your eCommerce store's processes.
– Magento 
It's a well-known eCommerce tool used by online retailers and enterprises across the world. When combined with proper addons on your multi-vendor website, this feature-rich platform will work wonders.
You can handle lots of sellers and their inventory in Magento. This platform is easier for you to manage and easier for sellers as well to understand. 
– WooCommerce 
WordPress is the most well-known website builder. According to research, WordPress is used to power 35% of all websites.
Even if you want to build a multi-vendor website, WooCommerce, a famous WordPress plugin, offers a solution for you! It's a fully adjustable plugin with a variety of payment choices and a large selection of all available eCommerce add-ons and themes.
– Big Commerce 
This platform allows you to focus on building your business while it takes care of the technical aspects. Bigcommerce's most significant benefit is its ability to work quickly and securely.
It also works well on mobile devices, which is a huge plus. There are mobile themes available that make optimizing the multi-vendor website for mobile devices a breeze.

Themes will Enhance the Overall User Experience on Your Marketplace 
If you want to drive enough customers and sales through an eCommerce marketplace solution, then make sure your website's theme must be visually appealing and sophisticated.
It must also be mobile responsive, allowing customers to browse it effortlessly on their smartphones or tablets.
Our eCommerce web development company recommends going for a user-friendly layout since this has been shown to enhance conversion rates by over 30%.
While themes do not have a direct effect on how well sales progress over time, they have an influence on customer satisfaction, which is important for generating customer retention and positive word of mouth.
Use the top-notch Page Builders
To design individual pages for the site, you can utilize one of the hundreds of eCommerce page builders available. The simplicity of use features given by each site, cost, and customer support are all important factors to consider.
The following are some of the most popular page builders:
ZeilCommerce is a popular multi-vendor eCommerce platform with a focus on accessibility, appearance, and performance.
Another popular platform for newbies who want to build their own marketplace is Shift4Shop. It is beneficial to marketers that want to establish an audience and want to leverage the power of SEO.
Shopify is a drag-and-drop eCommerce platform that makes it simple to turn your online store into a multi-vendor marketplace. It has the best themes and allows you to add numerous commission structures to increase your earnings.
Opt for the Appropriate Revenue Model
It is also important to choose the right revenue model for your business. Initially, we as an eCommerce development company recommend you to opt for a few revenue models and when you scale, you can increase the models. 
Subscription cost: Registered vendors can showcase their products or service on the multi-vendor marketplace for a monthly subscription.
Commissions: For each transaction, marketplaces charge sellers a pre-decided percentage of commission. On each transaction, there are two sorts of commissions: fixed and flat. The more transactions that take place in the marketplace, the more money you'll make.
Payment Processing Fees: If the platform owner handles the payment, they will charge fees in the percentage form or a flat rate for the amount processed.
Listing fee – The multi-vendor website will charge vendors a fee to post their products to sell on the site.
Advertising: Online marketplaces allow vendors to display advertisements on the platform in order to attract more customers, and they will charge for it.
Also read: Top 10 Ecommerce Development Trends For Your Business
Some other features to Add In Multi-vendor eCommerce Website 
Bespoke Marketplace Branding: To maintain the appearance and feel of your marketplace, create custom brandings such as logos, landing pages, colour themes, styles, and pages.
Responsive Design: Provide a unified User Experience across all devices and screen sizes to increase conversions and decrease bounce rate.
Commercial Banners and Carousels: This feature allows you to entice clients by displaying the finest offers and discounts through promotional banners.
Safe and Secure: Because the marketplace handles a large number of high-value transactions, it should be established on a solid foundation with safeguards for keeping data and confidential information.
Vendor Dashboard: Each platform seller has their own dashboard, which they will use to control their profile page information, product information, payment options, and prices.
Reviews and Ratings: Use the built-in review system to establish a trustworthy reputation for your marketplace. This provides responsibility while also assisting in the identification of high-quality items based on client feedback.
Search – Customers may browse products by categories, cost, brand, size, colour, vendor location, ratings, and other factors.
Mobile responsiveness – Smartphone usage is at an all-time high and it is commonly used for all internet searches. So, make sure to make your multi-vendor website mobile friendly. 
Adding some crucial features to your multi-vendor website will enhance usability and profitability. And, when you opt for eCommerce development services, ask them to include all the above features. 
Make the Payment as Easy as Possible! 
Allow your clients to pay for their orders in a variety of ways, both online and offline, to increase the number of online purchases on your multi-vendor site.
Allow them to choose from PayPal, cheques, direct bank transfers, Cash On Delivery and various other payment alternatives.
You may also select the optimum number of payment methods you want to utilise in the multi-vendor marketplace plugin's settings page by default in the setup window. 
The eCommerce web development company you choose will ensure that your multi-vendor websites will have a variety of plugins to provide numerous payment alternatives for your customers.
Wrapping up! 
Starting a marketplace company is a multi-step procedure. It has a lot of back-and-forths. That is why we have added a detailed overview to guide you better. 
The above guide includes everything about multi-vendor websites and a clear idea of how to proceed with a multi-vendor website.
When you choose the right eCommerce development company, you can swiftly establish your e-commerce multi-vendor site and drive success while ensuring a smooth sail during and after launch if you follow the steps outlined above.
So, if you want to discuss this further and get a quote, we as an experienced eCommerce development services provider have got you covered. 
Awards & Recognitions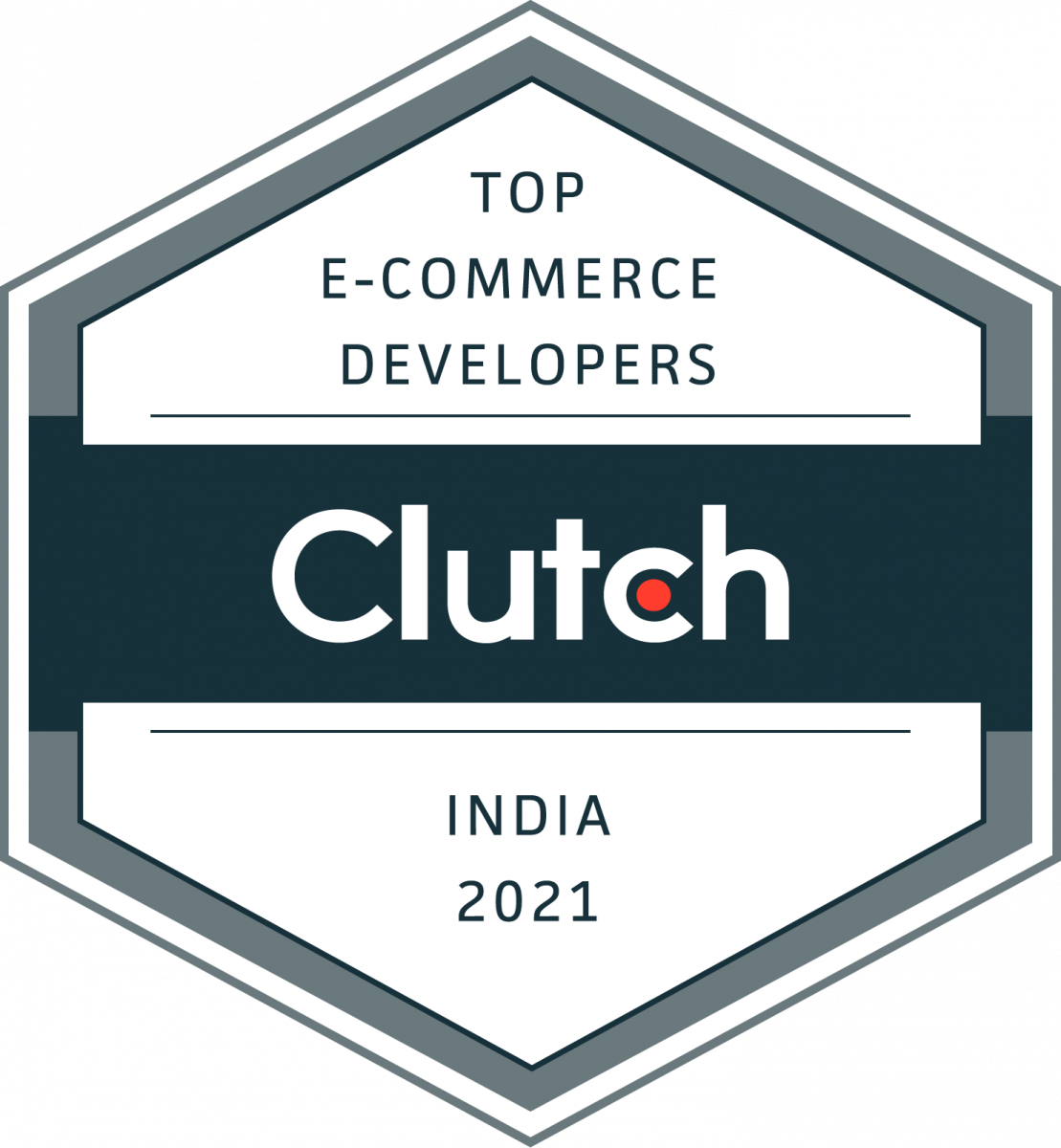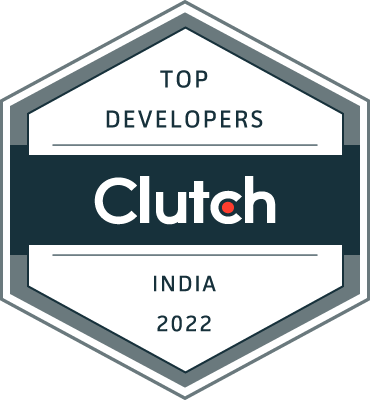 HOW MUCH DOES YOUR PROJECT COST?

CALL
WRITE
CHAT

Leave Your Phone No
and we will contact you for details about your project.

Let's talk about your project
Get a free, tailor-made project estimation in a business day

---
Book your FREE 30 minutes consultation with