Here's What you'll Learn
We have made an easy guide for you to hire a Laravel web development company that has out-of-the-box thinking and is rightly priced. Read this blog to know everything.
The Internet has taken over the world in these recent years and companies are increasingly adopting this atmosphere and making ways to build their presence online.
And when it comes to building your Internet presence, you need a solid framework in place. Talking about the solid framework, laravel is an amazing PHP platform that comes to our mind.
So, now you have decided to opt for laravel for your web development needs, but for its effective implementation, you need to partner with an experienced laravel web development company.
Before just directly choosing any random company, you need to first realize your requirements and then take a step further.
Here are some analyses you need to do –
What is the type of your project?
What are the complexities of the project?
What is your budget?
How much time do you have?
After considering all the things, you need to find out the right partner for the same. But hiring the best laravel development company is not a simple task.
So to ease this task for you, we have come up with this comprehensive guide that might help you!
Without any further ado, let's get started!
Why You Should Choose Laravel for Web App Development?
Laravel is a powerful framework for creating secure, scalable, and maintainable web applications. It is simple, easy to use, and greatly simplifies the process of developing amazing web applications.
PHP is now used to create over 78.8% of websites. With Laravel, PHP web app development has reached a new level and become even more popular.
Since Laravel is nourished with numerous features that make the development of web applications simple and quick, it can maintain multiple tasks as well.
Additionally, it offers first-rate safety and shields the web app from any malicious activity or security risks. The MVC architecture enables developers to create some functionalities much more effectively, which helps to boost the effectiveness of your app.
But to leverage this highly functional platform, you need to hire an experienced laravel development company.
So, let's find out how.
Guide to Hiring the Best Laravel Web Development Company – Check It Out!
Get a better idea about their industry expertise
When it comes to choosing the best laravel web development company to offer best-in-class solutions, experience is essential.
You might never be able to achieve the desired outcomes if your idea is complex and your company is in its early stages. The more industry experience they have, the better results you will get!
As a result, you must develop an understanding of the industry's knowledge and experience. A higher number of years in business translates into extensive understanding and market exposure – which generates desired solutions for you!
To find if they are an ideal fit for you or not, you can also check upon if they have relevant experience working in your particular industry and what kind of results they have produced.
And if everything seems fine, you are good to go!
The execution process is something you can't overlook
Another important consideration before employing a technology service provider that offers a Laravel development services is the implementation process they use and whether it matches up with your own team.
The method they use has a greater impact on your project's workflow and success.
Here are the following questions you should ask when you hire laravel web development team –
You should investigate whether or not they have a systemic approach.
Which project management tools do they use for better management?
What is the development model that they provide?
What tools do they use for bug tracking, program management, and project cooperation?
So, after getting satisfactory responses to all the above questions, you can proceed further and if not, it is recommended to step back & keep searching for the ideal one.
Interview the developers the company has!
Before choosing the laravel web development company, you also need to check upon when you hire laravel developers they have in their company.
Expert laravel developers can assist you in creating unique and dependable laravel web apps that your customers will love. Furthermore, these experts strive to provide customized solutions to each client. Reliance on them ensures you will receive the desired solutions for your company.
The best-in-class professionals follow the step-by-step approach and dependable tools & techniques to offer better quality end products which guarantee optimum customer satisfaction and business success.
So, here are a few things you can do to ensure you are hiring skilled laravel programmers –
Give them a demo task
Interview them & get to know about their technical capabilities
Analyze their past work
Check up on their soft skills
Check their industry expertise
After considering all the things, you can easily hire laravel developers and move forward.
Thoroughly analyze the portfolio of the company
Do not just hire laravel developers by looking at their customer ratings and reviews. In the current time of fake reviews and paid PR, you might get misled.
Furthermore, contextual investigations are the ideal way of checking their reliability. And for that, investing in the portfolio at that time comes to the rescue.
Checking their portfolio gives you an idea about the following things:
Type of projects they have worked on,
The diversity of the work,
The results they have achieved,
The feedback from the client.
Before you hire laravel web development team, thoroughly analyze the portfolio and the testimonials they have demonstrated with their services. Honest ones have real testimonials and clients to show.
Pro tip – You can even contact their clients to learn more about the work and results they have provided so far. If you get the desired answers, then you are good to go!
Technical capabilities of the laravel web development company
When it comes to choosing the best Laravel development company, among the key considerations is to evaluate technological expertise.
When you hire Laravel developers from a reputable company, you need to ensure that the developers will have a thorough understanding of the various methods used in web development and their implementation.
Always keep in mind that a when you hire laravel development team who is fluent in multiple programming languages will be capable of handling the web development project in a highly effective manner.
In terms of technical functionality, ensure that the Laravel development company you are hiring is well recognized and skilled in collaborating with PHP programming skills as well as a firm knowledge of HTML.
These technical capabilities ensure long-term reliability and peace of mind during the process.
If the laravel web development company has trained devs, they will produce the best results for your project. Their expert knowledge, understanding, and technical capabilities enable them to effectively investigate and create each application.
Check up on their communication procedure and methods.
Is it relevant to emphasize that the company needs to have a clearly laid out communication process in place? For any kind of project to be successful, there must be open and top-notch communication between all parties.
Make sure that the programmers involved with the project and the web development company you select have the streamlined and systematic communication process and tools in place.
This does not simply refer to the project manager's and other resources' communication abilities – it includes the overall communication support throughout the project.
You need to be concerned about the following things before hiring –
Which method do they have for updates?
Do they have daily or weekly standup calls?
Can you directly connect with their developers?
Which communication apps do they use to communicate?
Is there any specific time you can connect with them?
If you get satisfactory responses, then only move forward!
Understanding is the key to personalized results!
Another key aspect to look at before hiring a laravel web development company is checking whether they can be able to understand your requirements or not.
When they can be able to fully understand your requirements, it is a massive success component for any type of online development project. Because when they understand what you want, then only they can yield the required outcomes.
While you are deciding to hire Laravel development team,
Request a comprehensive plan based on your business demands.
Evaluate that strategic plan at the start of the project to ensure that the workflow runs smoothly.
Another thing to remember is that it is common for business needs to change during the course of a project, so whether or not the company can adapt to changing trends?
Whether the company handled such projects before?
See how interested they are in knowing about your perspective.
This is something that most companies neglect before hiring their development partner, but these are some of the most crucial points that contribute to the overall success of your project.
Inquire about the post-project support they offer.
The successful execution of a laravel web application does not assure that it will continue to function properly for many years. So, if you want your web app to perform consistently and comprehensively, you should inquire about the post-project support they provide!
It is one of the most important factors to consider when selecting the best web development agency for you.
And for that, look for a company that includes post project help in their agreement. If they say no, you should ask for the same.
You can ask them the following questions –
What if the company you choose will not address your queries after they have deployed the web app?
What if your app will crash after the successful deployment?
What if your app has bugs and other issues?
If it happens, it will cost you your business and your customer will lose trust in you. To make sure it doesn't happen, hire a dependable and reliable laravel web development company that will offer end-to-end project assistance.
What is the cost of hiring a laravel web development company?
When you hire laravel developer from a laravel web development company typically costs around $20 per hour.
The complexity of the project in terms of its design, development, features, the knowledge and experience of the laravel developer and development company, and the location of the laravel web development company are all factors that influence the ultimate cost of hiring a Laravel developer.
Here's a quick breakdown of developer rates by location:
Location Developer Rates
America $29-$100
Europe $21-$66
Asia $18-$40
Africa $20-$50
Australia $25-$100
Note – These are just approximated figures that we have mentioned and they will vary as per your unique business requirements. If you are looking for an accurate estimate, contact us to get a free quote.
To wrap it up!
All the factors mentioned above should give you a good idea of the guidelines you should follow before you hire Laravel development team. Implement them with strict adherence to ensure that you make the best decision when hiring the best Laravel development company.
If you make a mistake when hiring, you will have to face the consequences later – which you definitely do not want, do you?
And if you're looking for a reliable Laravel implementation partner, we can assist you!
By using our laravel development service, you can be sure to receive specialized and feature-rich web applications that improve your brand value. To give user-friendly outcomes, our expert Laravel developers capture the essence of trending and functional web solutions.
For further information or to get a free quote, you can connect with us & we would love to help you out!
Awards & Recognitions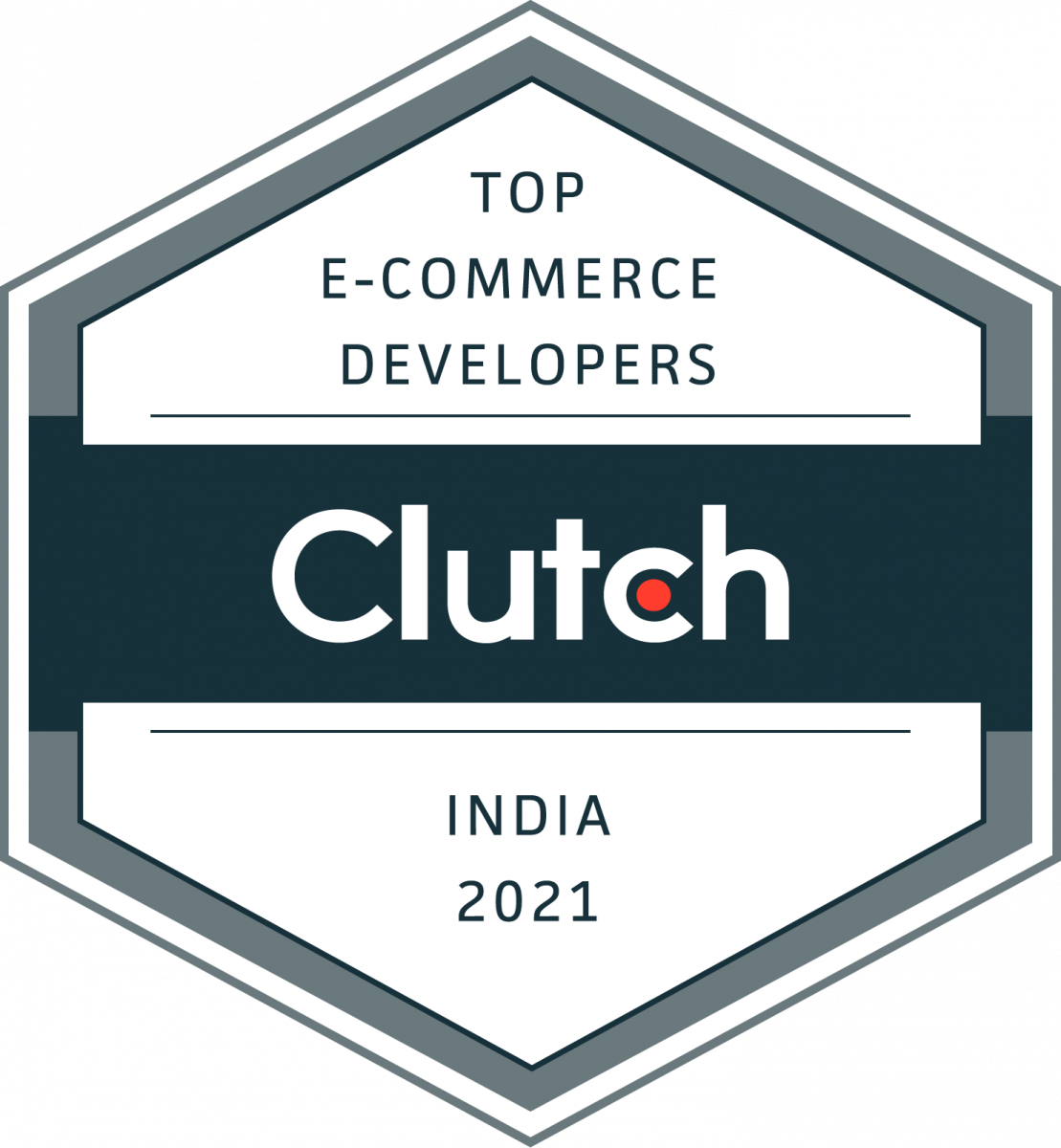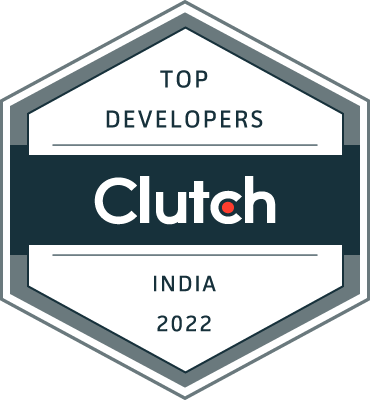 HOW MUCH DOES YOUR PROJECT COST?

CALL
WRITE
CHAT

Leave Your Phone No
and we will contact you for details about your project.

Let's talk about your project
Get a free, tailor-made project estimation in a business day

---
Book your FREE 30 minutes consultation with