Here's What you'll Learn
A multi-vendor marketplace is an eCommerce website where customers can find a variety of products from a variety of stores supported by the same marketplace. Read this full blog post to know more.
E-commerce platforms are becoming more and more popular. BigCommerce reports that 48% of online buyers go directly to a sizable e-commerce site to find what they need. And with regard these significant markets, they are multi-vendor eCommerce platforms rather than merely e-commerce platforms. Given eCommerce's explosive growth and promising future, this is a great moment to invest in multi-vendor eCommerce development.
With bespoke eCommerce marketplace development services, you can quickly get a strategic advantage in the ever-changing eCommerce marketplace industry.
Therefore, if you're an aspiring entrepreneur considering launching a multi-vendor eCommerce website, you may have many questions, such as about the multi-vendor eCommerce platform, the process to develop it, and how much it costs to build one, and other things.
We understand your issue, and this article will cover every facet of multi-vendor eCommerce development.
With our step-by-step instructions, continue reading to discover the answers to your questions concerning multi-vendor eCommerce development.
What is a Multi-vendor eCommerce platform? 
Multiple sellers can offer their goods and services on this eCommerce site. It is an eCommerce platform with multiple sellers and a wide range of products.
It is a type of mall where many shops can be arranged to offer various products and services in one place.  
According to this business type, the eCommerce store acts as an intermediary between independent vendors and consumers, facilitating deals and purchases in exchange for a fee. It is how businesses gain from the development of a multi-vendor eCommerce store.
In an online store with multiple vendors, each vendor has a seller account that they use to control their inventory and take orders in exchange for a fee from the owner. In exchange, these marketplaces support sales growth by connecting merchants with their targeted client base.
The marketplace provides exceptional visibility for the goods and services provided by third-party merchants, enabling them to access a wider market. Additionally, the marketplace owners work towards increasing the user experience and handling the platform while various vendors focus on selling.
Here's How Multi-Vendor Marketplace Works.
The marketplace offers a location for users to register and display their products so that customers may purchase what they need directly from the specific vendor using the marketplace.
When a user browses particular products, a multi-vendor eCommerce marketplace gets to work. A customer can choose a product or service and purchase from the results shown in the multi-vendor marketplace.
When a purchase is placed, it is forwarded to the product's seller, who handles order fulfillment and delivery on their end. Customers and vendors can track the status of their orders and be notified when they are delivered successfully.
The following actions are taken when working on the suppliers' end:-
After thorough validation, the vendor registers with the multi-vendor platform.

The vendor oversees the panel and displays the products or services.

The seller handles the payment and delivers the order after receiving the order.

Owners of the marketplace retain a tiny portion of the cash as commission.
How to Develop a Multi-vendor eCommerce Platform in 2023? Check out the Full Guide Here!
1 – Identify your goals   
The very step for multi-vendor eCommerce web development is Identifying your goal. 
You must select everything precisely to offer the best solution because multi-vendor eCommerce development needs a sizable expenditure and a hell lot of effort. You might start by identifying your wants and requirements as they relate to your target audience. 
As a result, writing out your criteria in the document could help you come to the best options. Additionally, the document might help the eCommerce marketplace development company you select for your project properly understand your expectations.
Also, take into account the entire multi-vendor eCommerce website development budget. 
How much money can you invest in establishing your marketplace?
It will enable you to make decisions about the kind of platform you can afford, which development language to choose, which features to add, and the amount of marketing you'll need to perform.
2 – Research your Target Audience. 
Every company needs to have a target market in mind. The needs of the target audience will determine your advertising and marketing strategies. Your business must conduct a number of surveys to identify the target market.
To ascertain the demands of the consumers, you can distribute questionnaires, run online polls, and employ other similar techniques. You may create the functionality for your marketplace app and website to use this data.
You can create a good starting approach using that personalized knowledge about your customers.
Your business can advance in the ranks of eCommerce solution suppliers in this way. Once you've identified your target market, you may post your advertising campaigns on websites they commonly access.
3 – Choose the Right Business Model
Once you've decided to go with eCommerce marketplace development services, you'll also need to determine the kind of business strategy you should use.
Business to Business(B2B) 
To create a Business-to-Business multi-vendor marketplace, you can use B2B eCommerce website building services. Businesses can buy from and sell to one another in these markets. Simply said, businesses interact with other businesses.
Example: Grainger; Customize
P2P marketplace(P2P)  
Multi-vendor P2P marketplaces act as a middleman between people who possess things and others who are in need of them. Individuals can offer goods to other people through this kind of marketplace. Furthermore, users would be able to share their services and products with other parties through such a platform.
Example: Uber and eBay
Business to Customer(B2C) 
A multi-vendor eCommerce site of this kind enables companies to offer goods to customers. These types of platforms make it simpler for companies to market to clients. It is one of the most widely used business model types.
Example: Amazon and Flipkart
4 – Find out your specific Niche! 
Multi-vendor eCommerce websites can be classified into three groups according to the type of products the marketplace sells and the target markets:
Vertical marketplace 
These kinds of online markets are geared toward particular goods or services. As a result, customers can purchase different types of goods or services in these online marketplaces, such as those that sell shoes of various brands and styles.
Horizontal marketplace 
Marketplaces that offer goods and services from many categories are known as horizontal marketplaces. These marketplaces serve multiple industries or markets. These marketplaces can be thought of as one-stop shops for a wide range of goods and services.
Global market
These markets serve everyone's requirements by selling everything without any location boundaries. Therefore, this market combines vertical and horizontal markets and has more benefits than both types of marketplaces.
5 – Pick up your Remuneration Model 
It's time to select your compensation model when you've completed your planning and research. There are several choices, and a few of the most popular business models are as follows:
Commission model 
In this strategy, companies give the market a commission for each sale they make. It is a well-liked option for marketplaces that offer tangible goods because it doesn't demand that companies pay a monthly subscription fee.
Subscription model 
Businesses in this approach subscribe to the marketplace by paying a monthly or annual subscription fee. It is an excellent alternative for marketplaces and eCommerce App Development Services that sell online goods or services since it enables companies to offer their products or services without worrying about storage.
6 – Determine the Features in Your Marketplace. 
The success of your app will depend on its features and functionality. Therefore, you must create a user-friendly app that includes all the capabilities a user would require. 
The following key characteristics define the best multi-vendor eCommerce marketplace – 
Simple onboarding procedure

It ought to be protected and secure

Searching and filtering

Both adaptable and different

Quite Responsive

Simple & safe payments

Inventory control 

Easily navigable vendor dashboard

Control of shipping and delivery

Simple Registration & Login

Push Notifications

Real-Time Shipment Tracking, 

Multiple Payment Options

Deals & Discounts, and Reviews & Support.
You can also take into account a number of other cutting-edge features, including AI, machine learning, virtual assistants, chatbots, augmented reality, voice commands, etc.
You must consider your target audience, the developer's experience, market demand, budget, time constraints, and other factors to determine the best features that will best serve your marketplace.
7 – Picking up the Right tech-stack for Designing & Development. 
Selecting a viable technical stack is essential for top-notch multi-vendor eCommerce web development. The technologies you will use can have an impact on the speed, usability, robustness, and end-to-end performance of the site. So, if you want to build an amazing multi-vendor eCommerce solution, you need to focus on picking the right tech stack.
Technologies for multi-vendor eCommerce marketplaces fall into two categories:
Front-end
The front end is the space users see. Front-end development tools include CSS, AngularJS, JavaScript, Vue.js, ReactJS, and more well-known and practical tools. Depending on your developer's experience, you can pick the best one.
Backend
The technology that supports an eCommerce store's overall operation, which typically comprises servers and a database, is a confidential part of the website. The backend tech stack includes some promising technologies like PHP, PostgreSQL, ROR, MySQL, Python, and others.
8 – Comes the Most Important part: Design & Development!
The most crucial step in building a magnificent multi-vendor eCommerce web development is designing and developing. App design and development come next after choosing the platforms, features, and technological stack. 
Some of the first things that draw customers in and persuade them to stay in your marketplace and spend more time using the app are the layout, customer experience, functionality, and style. So, if you want to stand out from the pack, make sure you ace everything.
Additionally, your app's design and development should match your brand's tone, target audience, ultimate objective, and other relevant factors for the best outcomes.
Improve its appearance, usability, and browsing experience by adding calming hues, appealing UI/UX, text that is easy to read, premium features, etc.
9 – The Final Step: Launching & Marketing! 
After setting up the multi-vendor marketplace, it's time for the big day – launching. 
Before the launch, make sure everything is planned and under control to make it seamless and hassle-free. 
After launching, the work is not over yet. You need to cope with continuous marketing to stay in your audience's mind. You must expand your enterprise to stay ahead of users' demands.  
You may advertise your marketplace in a variety of methods, such as through social networking sites, email campaigns, and optimization for search engines (SEO). To spread the news about your marketplace, be sure to utilize all the methods at your disposal. To achieve the best results, make sure to customize your marketing plan around your USP (Unique Selling Point) and target market.
10 – The work is Not Over Yet: Maintenance of your Marketplace. 
After launching & marketing, you also need to maintain the marketplace properly to deliver a seamless experience for your users continuously. 
The proper maintenance includes customer service, order processing, shipping, developing new features, researching industry trends, evaluating customer feedback & its implementation and more. 
Additionally, it's critical to monitor the sellers using your marketplace and confirm that they abide by your terms and conditions. 
You can get in touch with the top multi-vendor marketplace web development company for end-to-end multi-vendor marketplace maintenance. The right development partner can also assist you in identifying profitable business expansion strategies.
Choose the right eCommerce Marketplace Development Company! 
To conduct the entire process from skilled experts, and if you are looking for leadership to help you develop an amazing multi-vendor eCommerce web development, reach out to us. Our professional experts will make it simple for aspiring entrepreneurs to launch an online e-commerce company.
Our staff keeps up with market changes so we can provide the best solutions to get you going immediately. 
We follow an end-to-end process to create a spectacular multi-vendor marketplace, starting with market research and audience targeting and ending with high-quality design and development.
If you have any questions about our eCommerce marketplace development services, please fill out our contact form. Our staff will propel your online business to new heights of success.
What is the Cost to Develop a Multi-vendor eCommerce Website? 
In all honesty, it's impossible to predict the cost in advance. There are several variables at play, which makes it challenging to provide an estimate. 
Furthermore, it is impossible to set a price that applies to all multi-vendor eCommerce websites. It is particularly tough because each organization has unique requirements and needs. Additionally, website features, design, technology, and other aspects vary. 
Even though it can be impossible to give an exact quote before knowing the project requirement, we can give you an approximate estimate. The typical price will range from $10,000 and $80,000 or more. 
The cost to develop a multi-vendor eCommerce website, however, may change based on the project's complexity, features, amount of web pages, third-party connections, location of the eCommerce marketplace development company, scope of maintenance, and other factors.
You need to contact an e-commerce marketplace development company to receive an accurate price. 
The company will further examine your requirements and provide you with a comprehensive cost to develop a multi-vendor eCommerce website that takes into account a number of elements, including hosting fees, UI/UX design development, front and backend development, quality control, features, the amount of time needed, the scope of upkeep, and other things.
To Sum it up! 
The future of retail is undoubtedly in online marketplaces. Many internet marketers see marketplaces for companies as a great way to connect with potential customers where they are most likely to make purchases.
Marketplaces also serve a significant purpose. You can build a unique marketplace platform with the right development partner to help your company grow.
We hope that you have found your solutions through our blog.
Please feel free to ask any further questions in the comments area below. We are delighted to respond.
Awards & Recognitions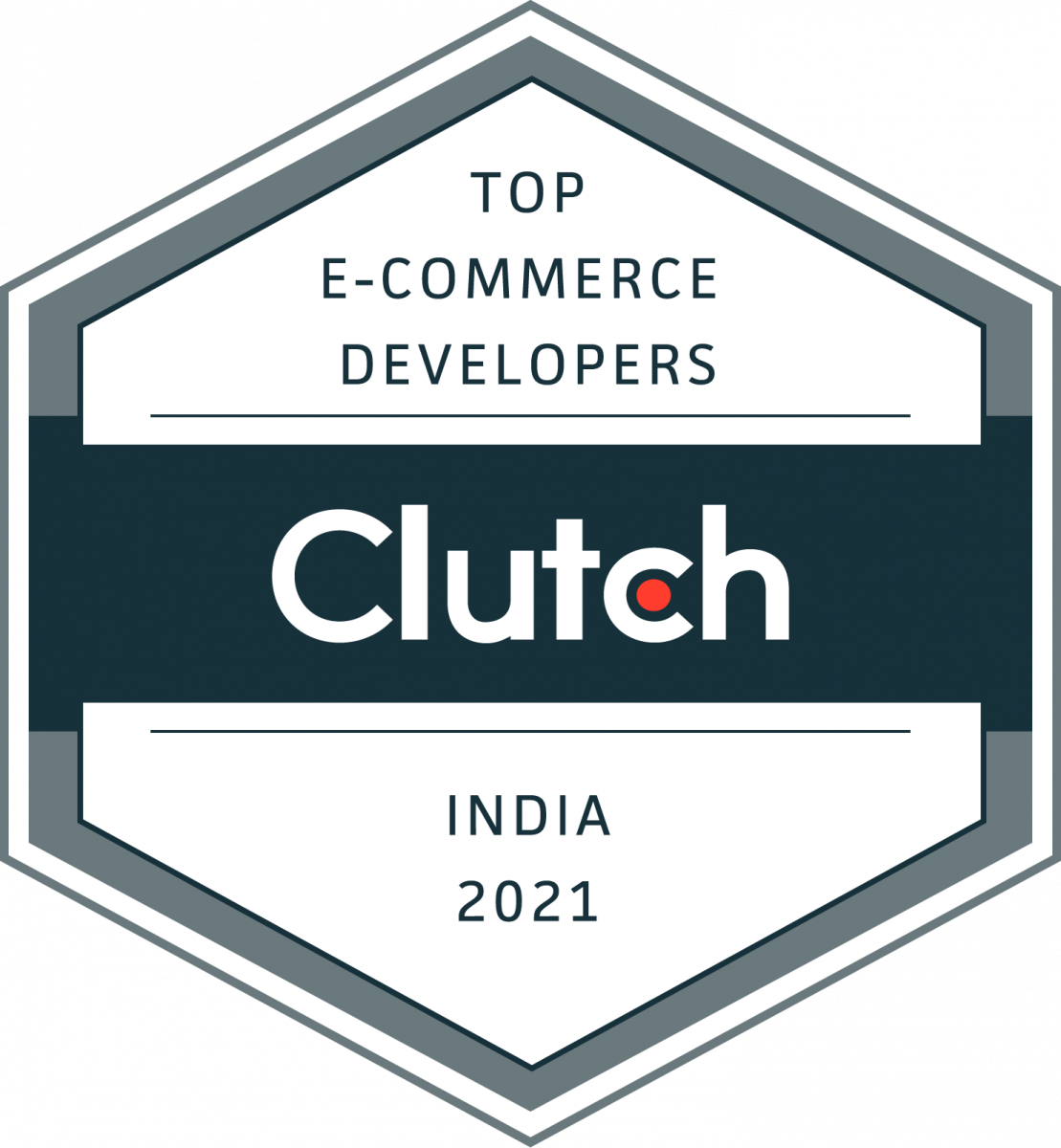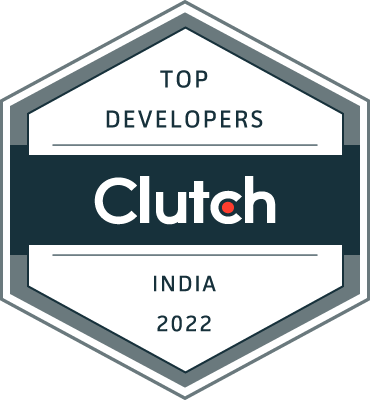 HOW MUCH DOES YOUR PROJECT COST?

CALL
WRITE
CHAT

Leave Your Phone No
and we will contact you for details about your project.

Let's talk about your project
Get a free, tailor-made project estimation in a business day

---
Book your FREE 30 minutes consultation with