Here's What you'll Learn
What can be more convenient than the opportunity to buy and sell products in just a few clicks? Here we will discuss the top 10 eCommerce development trends in 2022 to build modern and productive eCommerce store.
The eCommerce business has had another year of excitement and growth. We've witnessed some new strategies, technological advancements, adaptations in the wake of the Covid-19 outbreak, and some new consumer-driven trends.
Consumer behavior is changing at a quick pace.
In 2022, the eCommerce sales will grow by 5400 US billion dollars compared to 4800 US billion dollars in 2021. Customer's expectations are escalating as more money is being spent online than ever before.
So, how can you handle these difficulties and set your e-commerce business unique from others in order to meet rising needs?
The answer to this is change. Change as per the customers changes, their needs changes and market changes.
But how to do so?
Just simply cope-up with recent e-commerce development and optimization trends in 2022 by partnering with leading eCommerce web development companies to thrive in this competitive market.
Let's have a look at the top 10 eCommerce development trends that will be going to rule in 2022.
1 – Voice-Assistants Make Shopping Much Easier
The popularity of voice eCommerce is growing, with revenues expected to reach $19.4 billion by 2023. This easy-to-use technology guides customers through the shopping experience without requiring them to search or input commands.
Shoppers can use the speech capability of their smart device to shop online. Voice assistants react to a user's query and can even filter the search down to a specific brand, size, color, and/or other relevant factors.
This voice commerce function is good for eCommerce sites, as it leads to increased sales and a higher return on investment.
How can you be able to do it?
Optimizing content for voice searches with best eCommerce development practices.
Adding new capabilities to voice assistants such as Google Assistant or Amazon Alexa.
Adding voice-activated navigation to your website.
Ensure an easy-to-use voice search process.
2 – Artificial Intelligence Will Automate E-Com Businesses Like Pro!
AI is transforming the world of eCommerce. Most firms are already using AI to identify eCommerce development trends and categorize customers based on their browsing habits.
AI not only assists you in gathering vital information about customers, but it also automates the process, which significantly saves your money and time.
This is the technology that allows businesses to collect data on their major target demographic and provide each customer with a customized purchasing experience.
After all, customization is the key to increased consumer engagement and, as a result, increased sales and revenue.
3 – Social Commerce Will Be the Hottest Ecommerce Development Trend in 2022
You can't afford to ignore this important eCommerce development trend!
By 2025, social commerce sales are predicted to increase 3X. In China, over 50 percent of people make purchases through social networking sites, compared to 30% in the United States.
In 2022, a big trend will be for businesses to be able to promote and sell things on social media so that consumers can order items without ever leaving that social media platform.
Social commerce will continue to be one of the most popular eCommerce development trends, and will significantly affect the eCommerce development services. So, this is the time to incorporate social media into your e-commerce site right away.
4 – Augmented Reality (AR) Really Appeals Your Customers
Nowadays, online buying is very popular because it makes shopping much more comfortable. However, a substantial group of customers still prefers to do things the old-fashioned way.
They prefer to purchase a product after having first hand experience with it. For example, if a consumer wants to purchase furniture online, it will be preferable if you can show them how the item will appear in their home.
Augmented Reality (AR) accomplishes this goal. It puts buyers into a lifelike simulation that provides them a complete picture of how that item will seem in everyday life. Consumers are more likely to buy your product if you can integrate the AR function into your website.
As of now, most of the e-commerce sites do not offer this feature, so this is the best time for you to incorporate it and scale in this competitive environment.

5 – Adopt Omni-Channel Strategy to Rule Every Platform
In 2022, omnichannel shopping will be critical to the growth of eCommerce companies.
Choosing multiple channels at once is a new eCommerce development trend in eCommerce, and it can help you attract more clients and generate more leads.
Your customers' eCommerce experience is effortlessly unified with multichannel selling, regardless of the platform or network customers are using. When buying products online, 73% of customers use various channels.
Here are some ideas for improving the omnichannel experience:
If you have the budget, optimize the website for mobile devices and consider investing in a Progressive Web App (PWA).
Provide a unique customer experience.
To provide a tailored experience, use solutions like SAP Commerce Cloud.
6 – Leverage the Power of Gamification
Gamification is a terrific approach to improve your website's or e-commerce store's consumer experience. Simultaneously, they enhance the shopping experience by increasing sales, brand exposure, and customer satisfaction.
Your online shopper will be enticed by the reward points, eVouchers, discounts, and other offers on your website or eCommerce store.
As a result, these gamification components entice clients to spend more time exploring your e-Commerce site.
This gamification trend helps you to take advantage of people's desire to compete, win prizes and rewards, achieve goals, and earn points.
Currently, the gamification trend is marketed as a unique selling point (USP) of an e-commerce application or website.
Also read: Magento Is Best for Omnichannel Retail – Check Out Why?
7 – M-Commerce Is Something You Can't Avoid!
Creating mobile-friendly websites has been one of the most popular eCommerce development trends in recent years, and this trend will continue in 2022.
Mobile commerce is rapidly expanding, so make sure your website is mobile-friendly.
The number of people using mobile devices has soared in recent years, resulting in a mobile-dominated world. When it comes to eCommerce development services, no company can afford to overlook mobile optimization nowadays.
In 2021, sales of mobile eCommerce (or m-commerce) in the United States increased by 15.2 percent to $359 billion, and sales are expected to nearly double in 2025.
8 – Take Charge of Marketing Automation for Hassle Free Marketing
In the realm of eCommerce, marketing automation isn't a new idea but it will rule in 2022 as well. In fact, adopting custom automation workflows has already resulted in a 17 percent increase in CTR for some businesses.
Marketing automation has evolved from scheduling social media postings and automating email marketing to include easy-to-use shopping carts and personalized landing sites.
You'll be able to send targeted emails to your prospective customers, leverage people's purchase histories to highlight fresh specials and products, and re-target consumers if you get your marketing automation straight.
It's a great approach to influence buyers' opinions and persuade them to buy from you. Integrate marketing automation tactics into your e-commerce site with the help of a reputable eCommerce web development company.
9 – Make the Payment Procedure as Simple as You Can!
Payment is yet another crucial thing in your e-commerce store. If users cannot use their chosen payment options, they may quit your e-commerce during the checkout process.
Customers should have a variety of payment alternatives when purchasing from ecommerce stores and websites. The year 2022 is centered on improving customers' online buying experience seamless and simple.
Clients have distinct payment preferences, therefore ask your eCommerce web development company to implement several payment options!
Expanding your payment options will enhance brand loyalty and trust, resulting in more sales. You can also opt for features like buy now/pay later capabilities and one-click shopping after incorporating a range of payment methods.
10 – Headless E-Commerce for Overall Ecommerce Updation
Aside from AI/AR features, there are some elements in an eCommerce business or website that customers do not engage with directly. Users are unaware of an eCommerce site's back-end technical structure, despite the fact that it has a significant effect on the overall customer experience.
Headless eCommerce is a technology that allows online retailers to separate the ecommerce site from the front-end session layer.
As a result, online businesses can improve the user-friendliness of their e-commerce site by including DXP, CMS, PWA, or other existing or bespoke front-ends into their tech stack.
Wrapping up!
As the eCommerce sector is always changing, retailers have to keep up with the latest developments in order to grow their business.
The success of your company is on improving the customer experience, and being current with eCommerce development trends helps you stay competitive and produce more leads.
To accomplish so, you'll need well-thought-out strategies, a powerful eCommerce platform that can grow in perfect sync with your goals, and a reputable eCommerce web development company.
The future of eCommerce is fascinating, and we can't wait to watch it unfold with you!
Awards & Recognitions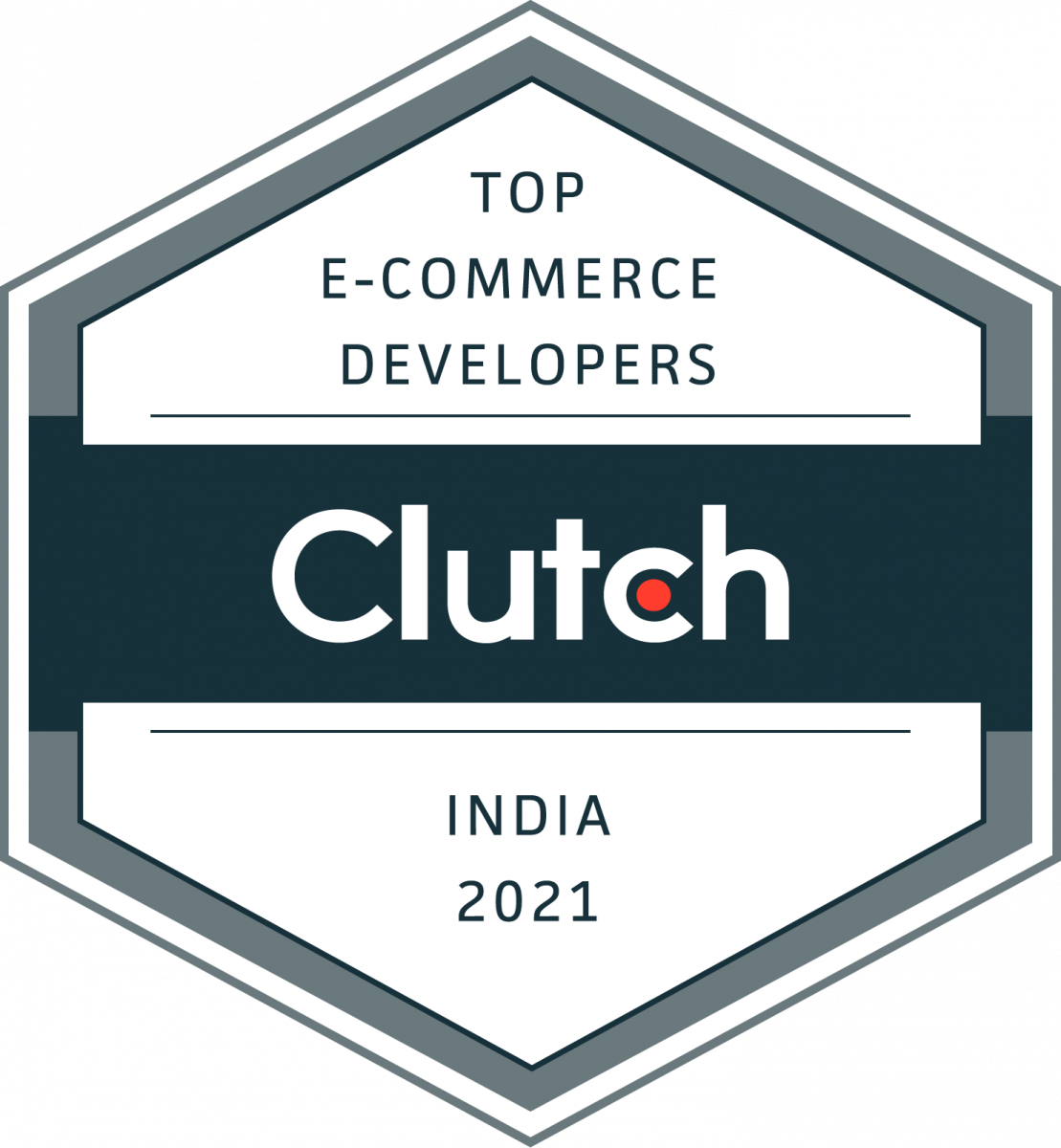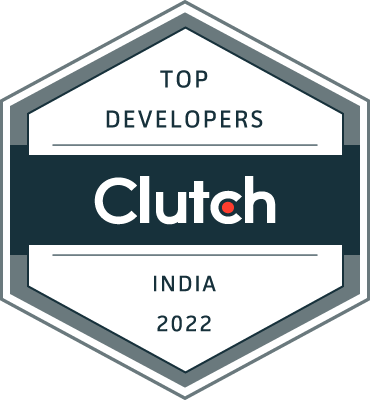 HOW MUCH DOES YOUR PROJECT COST?

CALL
WRITE
CHAT

Leave Your Phone No
and we will contact you for details about your project.

Let's talk about your project
Get a free, tailor-made project estimation in a business day

---
Book your FREE 30 minutes consultation with