Here's What you'll Learn
eCommerce website development is a great choice for retail business owners that want to grow their online presence and demand to generate more revenue. In this post, we will explore the benefits of an eCommerce website, top trends, and guide on development.
It goes without saying that the eCommerce sector is flourishing. Global retail eCommerce sales reached $5 trillion in 2021, according to Statista, and predictions indicate that they will exceed $7 trillion by 2025. The widespread use of mobile devices and the ease of online shopping are driving this rapid growth.
It primarily demonstrates the adaptability of ecommerce, which has undergone significant changes since the first online stores opened their doors back in the 1990s. E-commerce is now estimated to be worth $4.2 trillion.
Building an online business is like opening a store in a mall, where first impressions count. It takes a lot of work, though, in contrast to other basic websites.
Instead of just understanding the market you are entering, you need to have a firm grasp of marketing, web design, and content strategy.
So keep reading to learn the essential steps for successful e-commerce web development followed by upcoming trends & what will be the cost to develop an eCommerce website.
Ecommerce Web Development – A Step-By-Step Guide!
– Know Your Customers Well!
Choosing what you will sell is the first step in the development of an e-commerce website. Many different businesses have been established for various reasons. However, there are times when you recognize a gap in the market and want to fill it by providing your potential clients with goods or services that can address their issues.
Whatever your business objectives are, you must conduct adequate research on the goods you will sell and the target market. Your success may greatly differ as a result.
Finding a specialty with a little more breathing space will give you an advantage over your rivals when you decide to venture into a particular market.
– Find Out More About Your Target Market!
You made the decision to launch an online business in a field you are knowledgeable about. Therefore, you are already aware of your target market. Even if you are aware of your target audience, it is still advisable to make an extra effort to comprehend them better. It is very advantageous for all types of e-commerce businesses.
Improved audience comprehension could have an impact on all aspects of your e-commerce website development. It implies that your website's user interface, visuals, content, and other aspects are tailored to your target audience.
Knowing specifics about your audience, such as:
Their history
Their level of income
Age group
And other things
These specifics will enable you to design an online store that is tailored to their preferences and requirements. It will enhance their shopping experience and assist them in developing and strengthening their relationship with you.
– Choose the Right Business Model
You must select the eCommerce business model that best fits your objectives and line of business among the many different types available. B2C, C2B, and B2B are the three most popular website models for eCommerce. Let's examine each one in more detail.
Business to Business(B2C) – Does your website facilitate business-to-business (B2B) exchanges such as the buying and selling of goods and services between companies? If so, this type is the best choice for you. You can design specialized websites for various types of customers with various needs and budgets.
Customer to Customer(C2C) – Has your product been modified specifically to meet the needs of different customers? If so, you must have a C2C online store. This kind is suitable for home-based businesses that cater to very specific consumer segments.
Business to Customer(B2C) – Here, the target market primarily consists of lone consumers looking for goods or services. An item or service is sold directly from the business to the customer when a customer purchases it, cutting out any middlemen.
– Choose the Ideal One From Android or iOS
The two primary platforms for developing mobile eCommerce apps are iOS and Android. It's important to select the option that makes the most sense for your company because both have advantages and disadvantages of their own.
Since iPhone owners typically have higher earnings and are more likely to spend money on their phones, iOS may be the better option if you're marketing to customers in North America, for instance.
On the other hand, the global market share of Android may make it a better choice if you're aiming for a global audience.
– Choose the Right Platform
Choosing the right eCommerce development platform is crucial to create a best-in-class eCommerce store for your business.
Yes, that's because there are numerous options from which to choose, all of which have the same objective of getting you up and selling to your customers quickly.
There are numerous well-known e-commerce platforms available, including:
WooCommerce
Magento
Shopify/Shopify Plus
BigCommerce
eCommerce web development can be difficult, especially with many platform options. It would be great if you focused on these factors when choosing your eCommerce platform:
The builder's price is completely within your budget.
The simplicity with which it can be integrated with other programs and plugins to run your business.
SEO friendliness to position your shop higher in search results.
Customer support to help with technical difficulties
Strong firewall to protect the privacy and reputation of your website's visitors.
Simple to deploy and use.
– Add the Right Product Listings
For a variety of reasons, creating your product and service listing is essential. In addition to drawing more traffic to your website, a high-quality listing will help you improve your SEO rankings.
Google favors product and service listings because they provide customers with additional information while also boosting the eCommerce website's keyword density and user experience.
Every listing of goods or services ought to have a title, a summary of the goods and their variations, customer testimonials, and a call to action.
– Don't Skip the Most Important Part – Payments!
If you want to conduct business internationally, you will need an e-commerce website that can accommodate a variety of payment methods.
Companies are introducinga wide range of diverse and tempting payment choices, including Buy Now, Pay Later, simple EMI options, attractive checkout options, and much more.
Due to the numerous variables, handling payments may be the most challenging step in developing an e-commerce website. If you find yourself in a problem, there is nothing wrong with asking for assistance from a specialized eCommerce development company.
If you don't know how to accomplish something, don't try to do it yourself, especially if it has to do with money. An improperly configured website could expose you to a wide range of issues.
– Partner With the Best-In-Class Ecommerce Web Development Company!
There are numerous different considerations to make while eCommerce web development. You must ensure that your eCommerce site is created in a way that appeals to potential customers and is user-friendly.
All of this can be very time-consuming, particularly if you don't have any experience with web development or coding.
That is where a company that develops eCommerce websites can be useful. Choosing the best Ecommerce Web Development partner depends more on your company's needs than it does on the features the partner offers.
They will be able to handle all the technical facets of developing and designing an eCommerce website, freeing you up to concentrate on other areas of your company.
Therefore, you must rely on a trustworthy technology partner who can comprehend your objectives, needs, and challenges and spends the necessary time to resolve them.
As a result, they can assist you in providing an Ecommerce solution that lives up to your needs and can support the expansion of your company. Check out our detailed blog for more details about hiring the right eCommerce web development company. 
Ecommerce Development Trends in 2023 to Stay Ahead of the Game!
– Leverage Social Media to Boost Brand Engagement & Sales!
Social media has changed from what it once was. It's no longer a means of communication for people. Social media has developed as a tool for marketing, allowing companies to reach new target markets.
"Buy buttons" have been added to social media platforms like Instagram and Facebook to enable retailers to sell there. Additionally, social media platforms have been linked with online stores, allowing users to make purchases through the latter.
The majority of social media portals have been concentrating on attracting online buyers. But more notably, social media has developed into a platform that allows for the best possible exposure of brands.
Exposure to social media increases consumer awareness of goods or services. And because users are becoming more and more influenced by social media. Because of this, developing social marketing strategies would be beneficial for e-commerce businesses.
– Add Dark Mode to Your Ecommerce Store!
Dark mode has already been adopted by Facebook, Twitter, Instagram, Google, and Reddit, and 95% of Polar customers favor dark over light mode even during the day. The dark mode is popular due to its main benefits, which include:
It cuts down on blue light.
The battery is preserved.
It makes UI content readable and accessible to all users.
Even in low-light situations, the risk of eye strain is reduced.
It is currently quite trendy.
Therefore, it is a trend that holds promise and has a good chance of gaining traction and generating buzz among consumers in 2023. Therefore, be sure to give your audience the option of both dark and light themes.
– Live-stream Shopping Is Going to Be the New Normal
Live-stream shopping is already a trendy practice among online consumers, thanks to the enormous success of businesses based on this model, including Amazon and Nike.
For those who, for one reason or another, are unable to visit physical stores, Live-stream shopping is a popular alternative.
Here are a few advantages of shopping via Live-stream:
The capacity to record and archive live streams from your preferred brands or stores
Visibility of new merchandise, including information on upcoming releases and updates on hot items
Returns are processed faster and more conveniently, eliminating the need to visit the store.
Support for clients who want in-person help but don't live close to a physical store
Try-before-you-buy functionality – while streaming products, customers can choose to try an outfit without actually buying it.
– Increased Security on Your Ecommerce Store!
Nothing is more frightening than learning that one of your customers was subjected to a cyber threat as a result of your company's activities. The customer experience will be ruined, and your company will suffer.
Additional security measures not only stop this but also give your clients peace of mind. A sufficient amount to keep them coming back for more in the future. PCI is one measure that aids in the secure collection and storage of credit card information.
It is crucial to guarantee that your business uses an additional security foundation to protect customer data. Combating these strategies include multi-factor verification, ISO certification, and SSL certification.
– Gen Z Sustainability and Eco-Friendliness!
Customers want the businesses they choose to buy from to give back.
When people realize that the company they are buying from contributes to the sustainability of the nation and the planet as a whole, businesses will have more customers.
Customers will trust and adore a company if it actively works towards sustainability by using reprocessed or eco-friendly packing materials, eliminating waste through environmental projects, or giving back to the local community through charitable donations.
Social responsibility as a business strategy is an investment in the company's long-term viability, not just a nice gesture. Big names will emerge as market leaders in ethical and environmentally friendly marketplaces as retailers pay attention to this emerging trend.
– Influencer Marketing Is Here to Stay In 2023 & Even Beyond!
Another effective strategy for raising brand awareness and engagement is influencer marketing. Influencers are valuable for your company not just because of their fame but also because of the knowledge they can give you about your target market.
In order to understand what their audiences like, what they want to hear, and will react to, brands must make use of the insights they receive from influencers. These are priceless snippets from market research that will assist your brand in appealing to your target markets.
To be relevant, the market you are targeting must fit into the radar of your influencers. Therefore, to achieve the intended effects of your marketing endeavor, select the appropriate influencers who can successfully meet those needs.
– Cost to Develop an eCommerce Website In 2023? 
There are numerous aspects that can influence the overall cost of eCommerce software when you hire a leading eCommerce web development company. The price can vary depending on the platform you pick, the features you wish to incorporate, the layout, and even the number of your team.
Here is a common breakdown of the price for eCommerce app development services to give you a rough idea:
Starting prices for simple eCommerce apps are $5,000. You should anticipate a pricing increase if you decide to include any further functionality or design components.
Costs for more complex and customized eCommerce apps will increase dramatically, potentially reaching $100,000 or even more.
It is due to the fact that developing a wholly unique solution will probably require collaboration with a group of developers. Of course, they are merely estimates. Your particular demands and objectives will ultimately determine how much it will cost to develop an eCommerce website.
If you are looking for an accurate figure, reach out to us & ask for a free quote now!
To sum it all up! 
The days of a business's ability to reach clients and make sales only through a physical location are long gone. Going digital is essential in these digital dynamics.
As a result, we have included this guide for you. We hope that this comprehensive guide has aided you in learning more about eCommerce development, from identifying your target market and choosing the best business strategy to selecting the best web development services.
Quick-Tip – Just bear in mind that your goals drive every choice you make. By doing this, you can ensure that everything you do is intentional, not just because you were inspired by something on another e-commerce website.
Along with a step-by-step tutorial, we also discussed the eCommerce trends that will be dominant in 2023.
Therefore, be sure to stay current and take advantage of trends to your advantage.
However, planning properly for the evolving ecommerce ecosystem will enable your firm to take advantage of the best prospects without having to change your operations in response to every trend.
However, getting the best eCommerce web development services can be complicated for a number of reasons, making it challenging for your company to grow.
Working with a team of web development experts is crucial for this reason. We have a group of qualified individuals ready to realize your vision if you're looking for a best-in-class eCommerce web development company.
Awards & Recognitions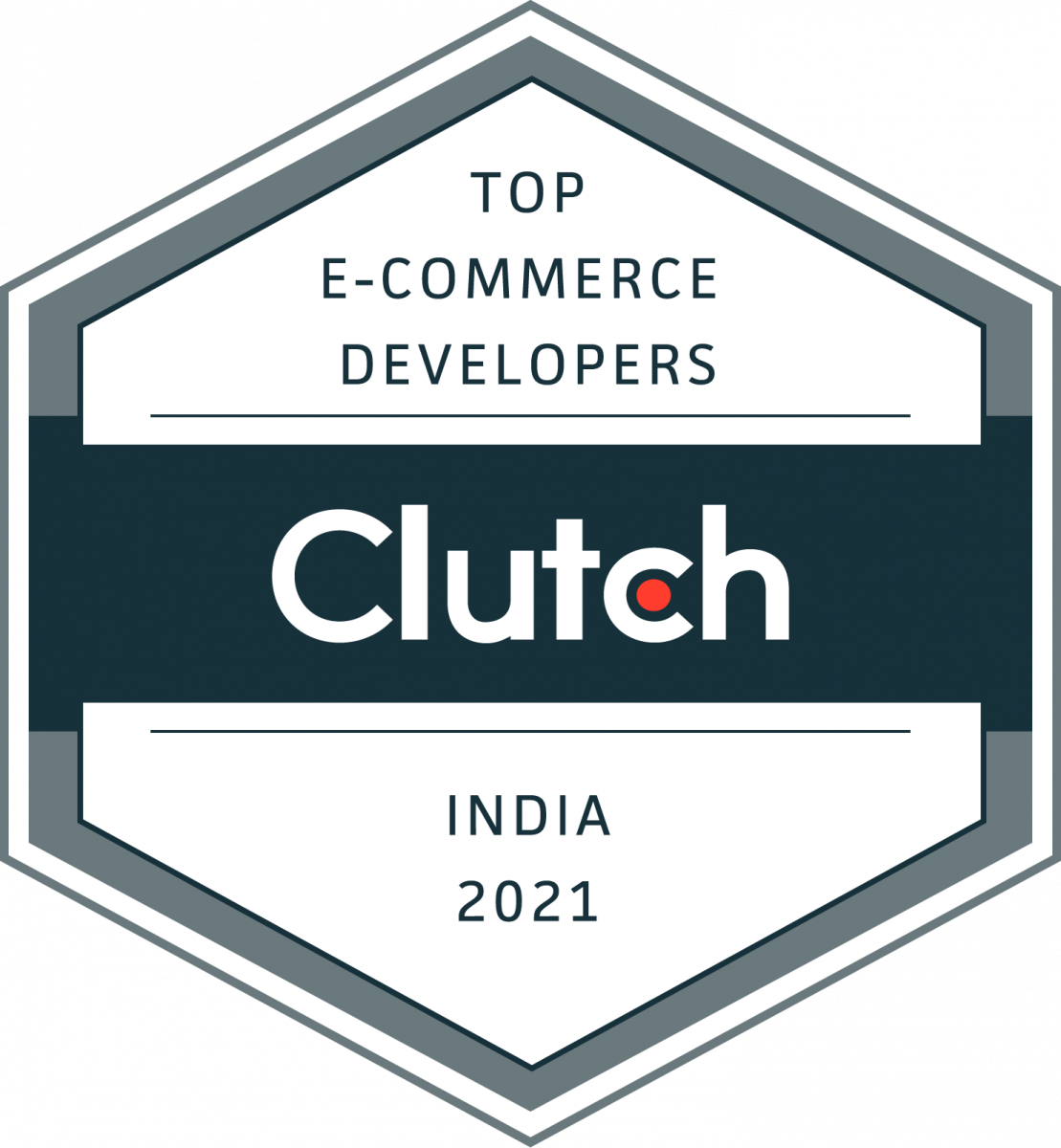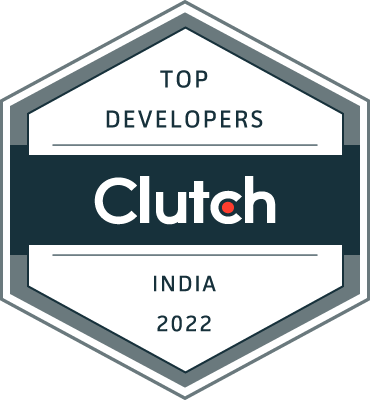 HOW MUCH DOES YOUR PROJECT COST?

CALL
WRITE
CHAT

Leave Your Phone No
and we will contact you for details about your project.

Let's talk about your project
Get a free, tailor-made project estimation in a business day

---
Book your FREE 30 minutes consultation with