Here's What you'll Learn
What makes it a great choice for startups or how startups can benefit from WordPress. Let's discuss below.
Startups and entrepreneurs have lots of ideas but are short on budget. Most companies recognize that having an online presence is critical to turning their vision into a lucrative business. Nowadays, having an internet presence is the new normal.
As a startup, you're probably considering which CMS to use for your website. WordPress is the straightforward answer to this question. WordPress has been a lifesaver for small businesses.
Note – 26% of all the websites on the internet use WordPress and 74 million websites use WordPress to publish fresh content every second. (Add this as a quote on the website with separate space)
"WordPress is used by 60.3% of all the websites whose content management system we know. This is 30.2% of all websites"
This content management system has quickly become a favorite among tech-savvy and even beginners because of its simplicity and powerful features.
Here's a quick tip, to develop a mind-blowing website for a start-up, you need an experienced wordpress development company too.
Continue reading to see why startups use WordPress and why you should, too.
10 Benefits of Using WordPress for Start-Ups!
1 – It Is Free & Open-Source
The problem for most of the startups is the budget and what could be more appealing to a cash-strapped startup than the reality that WordPress is available for free?
But, many people ask Why is WordPress free? Is there any problem? WordPress is free because it is an open source, which means it is not owned by anyone.
Because of its open-source nature, you can change or update its source code to change the functionality or appearance of your website. Even if your site gains more traffic than you expected, they won't charge you extra.
2 – It Is Easier to Use
WordPress, although being the most flexible and dynamic platform, is relatively simple to use for newcomers. As you are a start-up, you might not have much info about WordPress & its development.
But, don't worry! WordPress is quite easy to use. It has a simple WP builder and a sidebar with many menu options. With no technical knowledge, you can quickly publish articles and pages, adjust your website appearance, add navigation menus, and much more with ease.
Now, what is WP builder?
WP Page Builder is a free drag-and-drop WordPress page builder that allows you to quickly create websites. Using the simple live page composer, you can design amazing web pages in minutes without having to code. It's a free, front-end-only tool with a lot of customization options.
For more information, you can connect with WordPress web development company.
3 – Kicks Off Better SEO
It's definitely difficult to rank better on search engines when you're first starting out. WordPress overcomes this issue as well. Popular search engines, such as Google and Bing, favor WordPress-based websites above those built on other systems.
But why is this the case? That's because the CMS' framework makes it so easy for search engine bots to crawl the website, and WordPress also takes better care of SEO.
Not only that, but there are thousands of plugins available to assist you in optimizing your SEO. If you're a startup seeking a user-friendly WordPress website, hire a wordpress web development company to get the job done right.
4 – Migration Is Easier
Many businesses are unsure about the technology and developments they need for their website at first, and are hesitant to invest money in tools they don't understand. Moving to a different platform afterwards might be a pain, as all of your data is usually locked to the old software.
Fortunately, this isn't the case with WordPress, as a self-hosted WordPress installation gives you complete control over your data. As a result, you have the option of migrating from WordPress to any other platform while keeping all of your data.
And you'll have no trouble finding the right people to provide you with full-fledged WordPress development services or even migration services.
5 – It Is Safe, Secure & Protected
Security is the most important consideration for any website, and they built WordPress with security measures in place, making it an extremely safe platform to use.
WordPress has a security team that is always on the lookout for threats. If there are any security issues, the WordPress community is fast to report them. Security updates are published on a regular basis, and it will also update all minor updates by default.
To ensure 100% security, you should choose a reputable WordPress development company, strong user credentials, use high-quality themes and plugins, and keep WordPress upgraded regularly.
6 – WordPress Powers Mobile-Friendly Sites
Nowadays, users generally browse through their mobile phones and as a startup to reach a large audience, you need a responsive site. Google penalizes sites that are not responsive and you will definitely don't want it, right?
But, WordPress has got your back. With this content management system, you don't have to make your site responsive, because most of the themes on wordpress are manually responsible.
And, for the themes which are not responsive, wordpress development services provide an option to view it in mobile-view mode.
7 – E-Commerce Functionality
If you're running a commercial website using WordPress, then wordpress will benefit you in so many different ways because of its appealing e-commerce features.
Whatever additional functionality your store requires, WordPress development services will offer you through its free and premium extensions available. WooCommerce is one of the best plugins available for WordPress.
You may easily begin selling any goods or service online with WooCommerce. It's also open-source, so you may use it with other plugins and make as many changes as you like.
WordPress offers other fantastic WordPress plugins to add varied e-commerce features to your website.
8 – It Will Help Nurture Your Business
Most startups are unsure about their future growth at first. They run a tight ship and keep things quiet low key. However, if their idea takes off, they'll need the space to scale and flourish.
WordPress is an excellent fit for them since it allows them to start with small and then build up to manage large enterprises spanning several nations and continents.
You can install wordpress on any server, from a low-cost shared hosting package to a high-end dedicated server. It works equally well for start-ups and large corporations. So, if you're looking to establish your own business, get in touch with a reputable WordPress web development company.
9 – Serve Distinct Purposes
WordPress is extremely adaptable, as it can manage any type of website or business. It is capable of handling any type of website related to your company, such as:
Websites for corporations or businesses.
Websites that serve as portfolios.
Websites that sell products online.
Sites dedicated to news.
Sites for blogging.
WordPress began as a blogging platform and has progressed to the point where it can now host a variety of websites. WordPress can create and manage websites for NGOs, communities, applications, and much more.
10 – Establishes the Business Globally
Any startup's ultimate goal is to be recognized on a worldwide scale. This can be accomplished with the help of a user-friendly, bilingual website.
Creating a multilingual website might be difficult, but WordPress provides some useful options. Without using multi-sites or separate WordPress installations, you may convert pages, posts, categories, and themes into many languages.
You can even use plugins to access this feature to save time. WPML, which began as a free plugin and has since become one of the most widely used options for creating multilingual websites.
Despite their high-priced business approach, their feature-rich services and customer service are very well worth it.
Wrapping up!
You can use WordPress to boost your startup's internet presence. WordPress is a critical component of the Startup concept, which can help you transform your idea into a profitable business.
All the aforementioned factors should convince you to choose WordPress for your website. It's a great way to get a website up and running quickly and for a low cost.
WordPress has a bright future ahead of it. It facilitates smooth integration, excellent plugins and themes, and a large community to help you navigate through it.
And, if you are looking for wordpress development company to develop a user-friendly website for your startup, then we would love to help!
Awards & Recognitions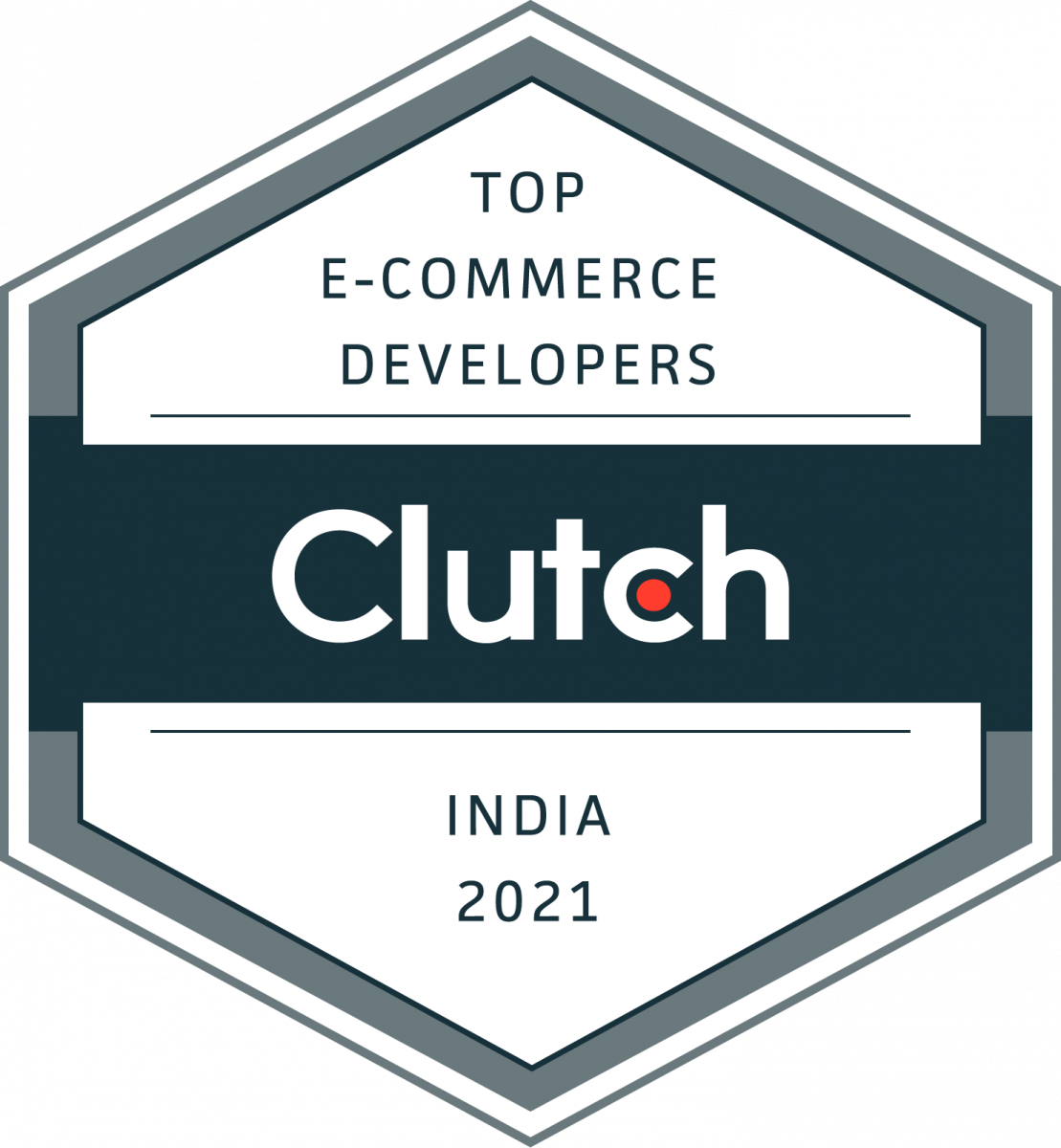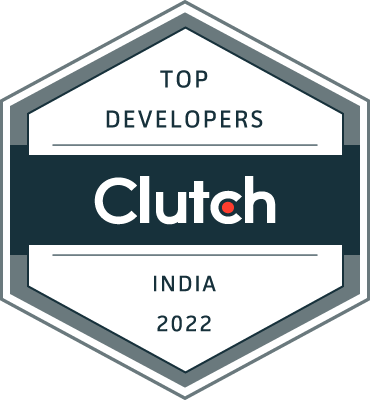 HOW MUCH DOES YOUR PROJECT COST?

CALL
WRITE
CHAT

Leave Your Phone No
and we will contact you for details about your project.

Let's talk about your project
Get a free, tailor-made project estimation in a business day

---
Book your FREE 30 minutes consultation with